Introduction To
AquaClean
Every since puberty, people struggle with oily and clogged pores. Although developing hormones make it worse, the fight doesn't end as you get older. If you are looking to achieve clean, pristine skin, there are many options out there, but because there are so many, it can become difficult to choose. As one of the many skin treatment services that we offer, Advanced Plastic Surgery uses AquaClean to help our Grand Rapids patients with quite a few situations going on with their skin. Whether it's a little bit of acne, fine lines, or you're super dehydrated, this machine can help all of it. To learn more about this treatment, please keep reading below.
What is AquaClean?
AquaClean is an abrasion-free multistep treatment that combines the benefits of next-level aqua foliation, vacuum mobilization, and deep hydration for a plump, long-lasting radiant glow. The therapy is a 3-step process composed of cleansing, smoothing, and hydrating. The first step utilizes liquid Lactic Acid Cleansing solution (AHA) along with a vacuum-tip handpiece to kill bacteria and remove oil. The device then lifts and smooths blackheads, whiteheads, dead skin cells, and other impurities with Salicylic Acid Solution. Finally, a combination of liquid vitamins, Hyaluronic Acid, aloe vera, Urea (an organic compound), and extract from the plant Portulaca Oleracea is applied to the skin for a plumping effect with full hydration.
On a molecular level, the goal of AquaClean is to infuse aquaporin channels in your skin cells with patented, nutrient-rich solutions. These channels are oriented in a way to facilitate single-file alignment of water molecules in and out of the cell using hydrostatic and/or osmotic pressure differences. As we grow older, the aquaporin proteins in the channels reduce, thus debilitating our body's ability to convert water into single-file alignments. This becomes visible in the skin in the form of dryness, wrinkles, fine lines, and oxidized waste impurities. The AquaClean facial restores these aquaporin channels and helps the skin regain plumpness by removing bacteria and waste buildup. You will walk away with a fresh, smoother, and younger-looking complexion!
Who are the Best Candidates for AquaClean?
AquaClean is a great treatment because almost anyone can be a great candidate since it uses salicylic acid, and because of the handpieces themselves. It can be performed wherever it's needed, such as the neckline, upper shoulders, and back. It also helps to be overall healthy and have realistic goals for the outcome of the procedure.
*If you are currently suffering from pustular acne or aggressive rosacea, this procedure is not the best for you. You should allow these conditions to either clear up or seek help through other procedures
What are the Benefits of AquaClean?
Some of the benefits that our Grand Rapids patients receive from their AquaClean treatment are:
Adjustable treatment

Cleared up oily/congested skin and enlarged pores

Enhanced skin tone evenness and vibrancy

Helps with Hyper-pigmentation/photodamage

Increased elasticity and firmness

Quick and effective

Reduced fine lines and wrinkles

Removal of dermal parasites which reduce pores.

Toned and hydrated skin texture

Treats advanced signs of aging
"Enjoy your beautiful self!"
– Ewa Timek, MD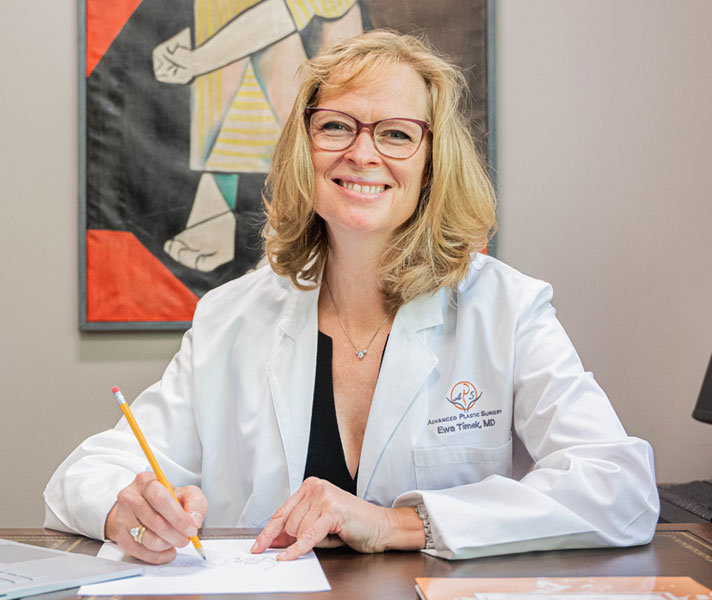 What's The First Step?
AT ADVANCED PLASTIC SURGERY
If you are looking into the AquaClean treatment in Grand Rapids, MI, your first step is to contact our office and schedule your consultation. When you come in, you will meet with your technician and discuss what you are looking to achieve through the treatment. You will receive an evaluation of your skin and a treatment plan will be written up for you. If you agree with this plan that was created, you can have your AquaClean session performed right then, or you can get with our Patient Coordinator to schedule another day and time.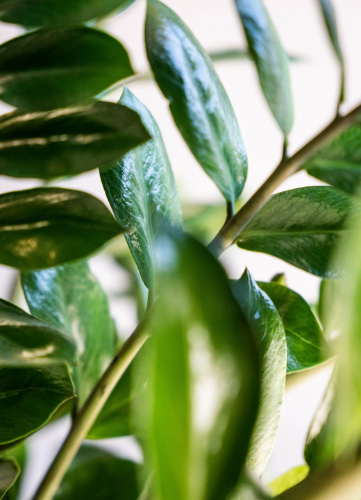 What to Expect on the Day of AquaClean
When you get your AquaClean treatment, there are 3 different solutions used throughout the treatment. The first one is full of alpha hydroxy acids which help to deep clean the skin by breaking down the gunk, getting rid of all the extra sebum and oil, and loosening everything up. The strength of the vacuum and the amount of solution added to the skin can be controlled depending on your needs. Then, the technician rakes the skin with the tool attached to the machine which pulls everything up and out.
Once that stage is complete, the technician uses the second solution which has a lot of salicylic acid in it, which is meant to control oil, kill bacteria, and tighten and brighten your skin. This salicylic acid is a compound derived from wintergreen, not aspirin, so it's completely safe for pregnant women. Then everything gets sucked up like the first step, but this time the skin tightens up, which shrinks the pores.
For the third and final solution, a different tip on the handheld device is used to push vitamins, hyaluronic acid, and other nutrients that your skin needs after being raked and pulled on. The hyaluronic acid holds more than 1000x its weight in water, so if your skin is dehydrated, it won't be after your treatment.
This service in total is about 25 – 35 minutes.
AquaClean Recovery
After your treatment, you will be able to return to your daily routine. You will notice that your skin will feel incredibly soft and bouncy, but to retain that feeling, you should get this treatment every 6-8 weeks. It works great in conjunction with a new regimen of retinol because although your skin will start looking great, it can still feel kind of tight, flaky, and peeling.
AVERAGE COST
how much does AquaClean cost in grand rapids?
The cost of AquaClean in Grand Rapids will be decided on several factors, including how much of the treatment you will need to clear your skin and maintain it. After meeting with the technician and they create your treatment plan, our Patient Coordinator will be able to show you a breakdown for the entire price of your treatment.
Why Choose
Advanced Plastic Surgery
Dr. Ewa Timek and her team at Advanced Plastic Surgery in Grand Rapids, MI specialize in a broad spectrum of cosmetic, reconstructive, and non-surgical procedures. As a board-certified plastic surgeon for almost 2 decades, Dr. Timek has selected a team who strives to deliver comprehensive and sound medical advice that will guide patients through the decision-making process. We are dedicated to providing our patients with the latest, most up-to-date, and evidence-based information; so that together we can determine the best course of treatment.
Become a Patient
contact us
If you want the clean, refreshed feeling that AquaClean has provided to so many of our Grand Rapids patients, call us today at (616) 323-3102. You can also request a consultation through our website and a team member will get back to you as soon as possible. Clear out those pores and have better-looking skin by contacting Advanced Plastic Surgery today!
Patient Resources
Advanced Plastic Surgery
We're here to help, with a number of patient resources designed to make your experience as comfortable as possible. Read through the materials below, and don't hesitate to reach out.