Introduction To
Arm Lift
As a person ages, upper arm skin can become loose and flabby. Loosening of the arm skin may also occur after massive weight loss. Even genetics play a huge role, with many women receiving their "genetic inheritance" from their mothers. Regardless of the reasoning behind your "chicken wings", it is unfortunately not a condition that can be treated through exercise and does require surgical intervention to some degree. At Advanced Plastic Surgery, we aim to provide the best Arm Lift results in Grand Rapids, MI. If you are tired of the appearance of having excess arm skin, please keep reading below for more information regarding this procedure.
What is an Arm Lift?
An arm lift, otherwise known as Brachioplasty, is a surgical procedure that can remove the excess skin and fat deposits, leaving the upper arms with a more pleasing and youthful contour. Dr. Timek will consult with you about undergoing surgery for an arm lift if you wish to tighten this skin to look and feel more youthful. In some instances, Dr. Timek may recommend that liposuction be used alone or in conjunction with an arm lift to remove excess fat in the upper arms.
What are the Benefits of Arm Lift?
At Advanced Plastic Surgery, we have noticed our Grand Rapids Arm Lift patients enjoy the following benefits from their procedure:
Better comfort level

Discreet scarring

Eliminates hygiene problems and infection risks

Increased self-esteem

Improved arm contours

Prevents inflammation and rashes due to excess skin folds

Reduced sagging skin, with tighter and smoother supportive tissue underneath the arms
Who are the Best Candidates for Arm Lift?
The best candidates for an Arm Lift in Grand Rapids are adults who:
Are at a relatively stable weight and are not significantly overweight

Are healthy without medical conditions that impair healing or increase the risk of surgery

Don't smoke

Have significant upper arm skin laxity

Maintain a positive outlook and realistic expectations
"We'll leave a concealed scar that can't be seen from the front or the back"
– Ewa Timek, MD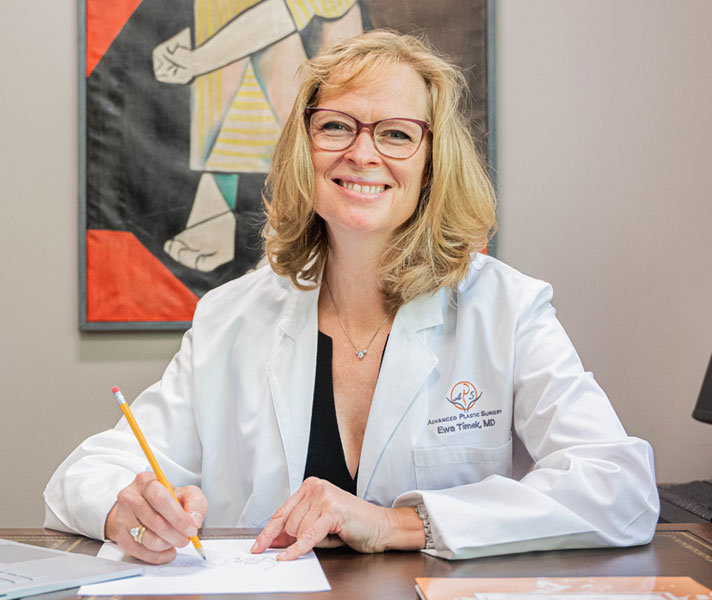 What's The First Step?
AT ADVANCED PLASTIC SURGERY
If you are in Grand Rapids or the surrounding area and would like to find out if an Arm Lift is right for you, the first thing you will need to do is contact Advanced Plastic Surgery. When you come in for your consultation, you will meet with Dr. Timek and show her what your arms look like and how you would like to change them. She will examine your arms and ask you questions regarding your medical and health history. After she has the information she needs, Dr. Timek will craft a surgical plan just for you. If you agree with her, you will speak with our Patient Coordinator and schedule your surgical date.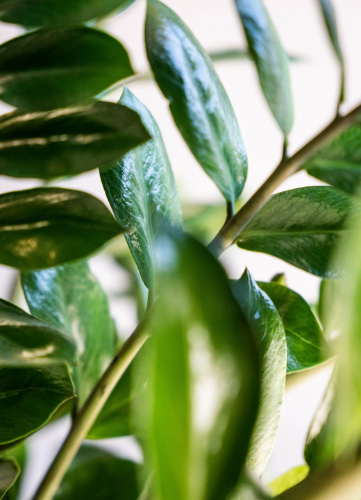 What to Expect on the Day of Arm Lift?
On the day of your Arm Lift, you will first be administered anesthesia by our fellowship-trained anesthesiologist. Depending on your conversation with Dr. Timek during your consultation, this can either be done through general anesthesia or intravenous sedation. She will help you figure out which is best for you.
Once you are under anesthesia, Dr. Timek will make the incision length and pattern based on the location and amount of excess skin needed to be removed. The incisions are typically placed on the inside or back of the arm and can extend from the underarm to right above the elbow. If you have excess fat, it can be treated with liposuction. Every patient will have different needs, so depending on your specific condition, your incision may be more limited. 
Dr. Timek will tighten and reshape your underlying supportive tissue with internal sutures and smooth over the new contour of your arm. Finally, any open incisions you may have will be closed with either absorbable sutures or stitches that be removed in about two weeks.
Arm Lift Recovery
Dr. Timek will have your incisions wrapped with dressings or bandages and wrap your arm(s) in an elastic bandage or compression garment to minimize swelling. She may also temporarily leave a cannula (small, thin tube) under her skin to drain excess fluid or blood that accumulates. 
You will be able to recognize immediate changes following your arm lift, but there will be some swelling and bruising. Most patients can return to work between three and four days after surgery, but you should only go back when you are ready. When you do return to work, please make sure that your activities are limited and use your arms sparingly for the first one to two weeks. You should avoid exercise for up to six weeks, or until Dr. Timek says it's ok, and make sure you gradually ease into it.
AVERAGE COST
how much does an Arm Lift cost in grand rapids?
The cost of an Arm Lift in Grand Rapids will be based on many factors, including the degree of change you will require to achieve smoother arms. The best way to find out how much it will cost you is to go to in for a consultation with Dr. Timek and let her evaluate your arms. After she creates your surgical plan, our Patient coordinator will be able to provide you with a price breakdown for your treatment.
Why Choose
Advanced Plastic Surgery
Dr. Ewa Timek specializes in a broad spectrum of plastic, reconstructive, and microsurgical procedures for the face and body including upper and lower blepharoplasty, brow lift, facelift, rhinoplasty, breast augmentation, breast lift, breast reduction, and body contouring. After attending the School of Medicine at Stanford University and receiving her degree, she went on to study plastic surgery and obtain her Board-Certification at Loma Linda University in California. She is an active member of the American Society of Plastic Surgeons and the American Society for Reconstructive Microsurgery.
BECOME A PATIENT
contact us
If you are in the Grand Rapids area and feel like you could benefit from an Arm Lift, Dr. Timek would love to meet with you. Call Advanced Plastic Surgery at (616) 323-3102 to schedule your consultation or use our website to request an appointment and one of our friendly and helpful team members will get right back to you.
Patient Resources
Advanced Plastic Surgery
We're here to help, with a number of patient resources designed to make your experience as comfortable as possible. Read through the materials below, and don't hesitate to reach out.