Introduction To
Lip Fillers
The lips remain one of the key features of our facial appearance. All communication is expressed through the mouth, emotions are represented by their appearance, and passion is felt with a kiss from them. They are the most googled facial feature for aesthetic purposes, showing us just how incredibly powerful the lips can be. Thin lips can leave you looking perpetually sad or angry; no one wants to be stuck in this state. Smaller lips can also cause a disproportionate look to the face, leaving other features looking out of synch. For people wanting plumper, luscious lips, the procedure of fillers in Grand Rapids is a safe and effective enhancement of your lips. These fillers increase the size and look of your lips, offering a new perspective on beauty. Candidates should be in good physical and mental health and have realistic expectations when considering Lip Fillers. This page is dedicated to helping you understand if Lip Fillers will work for you.
What are Lip Fillers?
Lip Fillers are one of the most popular types of dermal fillers in the world. They increase the volume of your lips, creating a satisfying fuller look. Advanced Plastic Surgery's goal with Lip Fillers in Grand Rapids is to increase the size and beautifully enrich your lips, giving you the smile you've always dreamed of. The most common material used for Lip Fillers is hyaluronic acid; this acid is found naturally in our bodies which makes the safety of fillers so attractive to many and also contributes to a low rejection rate. Hyaluronic acid has many advantages for the skin and body; it is known to promote healthy, bouncy skin and helps your skin trap moisture. Hyaluronic acid may even contribute to faster wound healing.
Who are the Best Candidates for Lip Fillers?
We see a wide variety of patients in Grand Rapids seeking Lip Fillers; we love to see an individual's realization that they can change or enhance their life in a non-invasive way, Lip Fillers achieve this for many candidates. The ideal candidate will have thinned lips that detract from his or her regular appearance or desire fuller, plump lips. It's our job to help you achieve this reality. In general, you may be a good candidate for Lip FIllers if:
You are in good physical health

You have realistic expectations of fillers

No active oral infection, including canker sores or cold sores
Many people who get lip fillers want to increase the size of their lips. You might want to enlarge the size of your lips for many reasons, including:
Restoring a previous lip size

Correcting the shape of your lips

Smoothing wrinkles

Boosting confidence
What are the Benefits of Lip Fillers?
Besides the cosmetic and physical advantages, Lip Fillers also offer benefits for our patients.  They don't prevent the aging process, but they might help slow the need for a more invasive surgical lip augmentation, like lip implants or a lip lift. Improving the balance of the facial elements with Lip Fillers is just one of many ways to enhance appearance in a non-surgical way. Some of the benefits of this procedure include the following:
Stimulate collagen

Non-Surgical Procedure

Enhance confidence

Create youthful appearance

Reduce symptoms of various conditions
"Enjoy voluptuous, natural looking lips"
– Ewa Timek, MD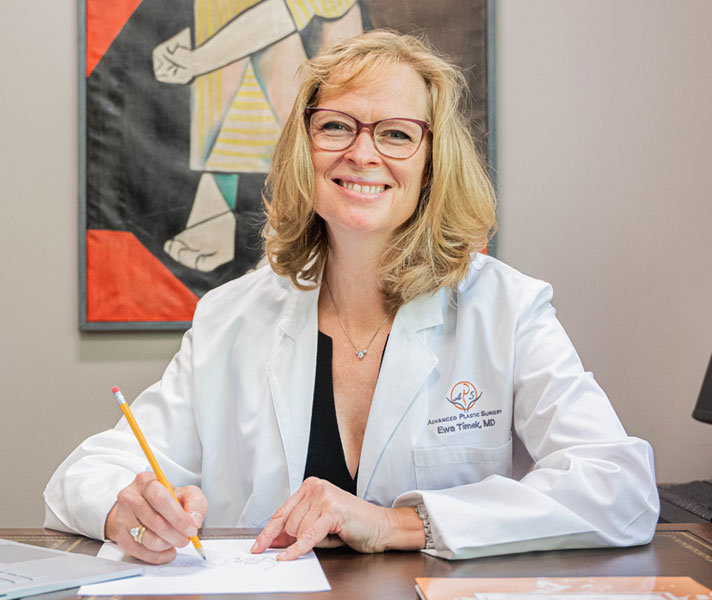 What's The First Step?
AT ADVANCED PLASTIC SURGERY
From plastic surgery to fillers, every first step at Advanced Plastic Surgery in Grand Rapids begins with a consultation. Contact us today to schedule your appointment with our highly skilled team. When you come in for the consultation portion, you will be able to express your objectives for the procedure and receive an evaluation of your lips. With a quick assessment, we will be able to create a filler plan that best suits your needs, and if you approve, you will be able to get your Lip Fillers that day. Contact our patient coordinator today for a consultation, and let's set the new you, with fuller youthful lips, into motion.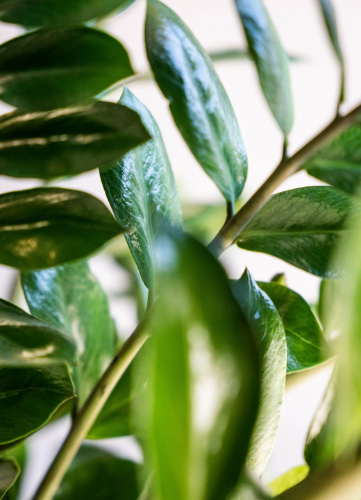 What to Expect on the Day of Lip Fillers
On the day of your Lip Filler, we aim to assist in maximum comfort and clarity. The entire process should only take about 30 minutes; this varies with each patient. During the procedure, our professional team will apply a topical anesthetic to your lips. The topical will numb your lips, and while not painless, the injections are usually easily tolerated. Injection usually takes only a few moments per site. The process of injecting, massaging, and evaluating the result is performed, and additional filler is added as needed. Our team may offer an ice pack to reduce swelling and alleviate discomfort.  
Lip Fillers Recovery
Right after the procedure, your lips may be swollen, sensitive, and bruised; this is normal. The swelling usually goes away after 24 to 48 hours. Lip Fillers are extremely popular because of the recovery time and the longevity of results.
The following tips will help your lips as they recover after the filler:
Apply an ice pack for up to 10 minutes to reduce inflammation, pain, and swelling

Avoid wearing lipstick, lip balm, or any other product on your lips for at least 24 hours

Refrain from touching or puckering your lips, including kissing and sipping from a straw

Be careful brushing your teeth

Stay hydrated and drink a lot of water

Avoid exercising for at least 24 hours
AVERAGE COST
how much do Lip Fillers cost in grand rapids?
The cost of Lip Fillers in Grand Rapids is based on several factors, including the area being treated and which filler our team believes will work best for you. After consulting with a member of our technician team, our Patient Coordinator can provide you with a price breakdown. We understand the importance of cost to our patients and assure any calculations or expense breakdowns will be as crystal clear as possible.
Why Choose
Advanced Plastic Surgery
Chances are you've waited for the right moment to start a journey toward fuller, youthful lips. We are thrilled that it can begin here at Advanced Plastic Surgery. There is a reason our patients who receive filler procedures recommend us to their closest friends and family. Our clinic is run by Dr. Ewa Timek, a member of the American Society of Plastic Surgeons (ASPS) and the American Society of Reconstruction Microsurgery (ASRM). Dr. Ewa Timek graduated from the Stanford University School of Medicine and then went on to train in plastic surgery at Loma Linda University in California.
Plastic Surgery and Aesthetic Procedures can be intimidating to many. Our staff strives to change this idea and deliver comprehensive and sound medical advice to guide patients through the decision-making process. Lips are a vital part of our body and tell our stories; we are committed to helping your story become one you're proud to share for decades.
Become a Patient
contact us
We hope this page instilled the confidence you need to contact our office; it's time to take the step forward toward the lips you've longed for. Call us today to schedule a consultation, and a polite and knowledgeable staff member will take your phone call, answer any preliminary questions, and establish a consultation date and time to further discuss your inquiry. Our Office Manager is always available to assist you with any questions or compliments you wish to share. Please feel free to call at 616-323-3102, or fill out the contact form, so that we may accommodate you at your earliest convenience.
Patient Resources
Advanced Plastic Surgery
We're here to help, with a number of patient resources designed to make your experience as comfortable as possible. Read through the materials below, and don't hesitate to reach out.