Introduction To
Facials
Everyone likes to feel pampered. It doesn't matter if you're young or old, male or female, there is something about being taken care of that elevates your life's experience. A Facial is one of the most luxurious, peaceful experiences and it can all be done in the comfort of a chair. Advanced Plastic Surgery offers several wonderful Facial options in the Grand Rapids area and we strive to make you feel like the king or queen that you are. For more information on this glorious procedure, please keep reading below.
What are facials?
Facials are therapeutic skin treatments tailored to the needs of each patient that address issues such as lack of radiance, sensitivity, skin congestion, and loss of firmness. Each facial includes time spent with our aesthetician who will evaluate your skin care needs and concerns.
Together you will create a facial that includes 2 masks, a hand and arm massage, and a facial and décolletage massage with possible steam and extractions. Our aesthetician also offers exclusive seasonal facials for the changing weather and time of year. It's your time to relax and our time to pamper you. You will leave feeling fresh-faced and you'll have all your concerns answered.
What are the Benefits of Facials?
In addition to just being a wonderful, calming experience, our Grand Rapids Facial patients have been able to enjoy the following benefits from their treatments:
Decreases puffiness and fluid buildup that comes from our lymphatic system

Encourages blood circulation under the skin

Helps renew skin cells

Provides your skin with a deep cleansing

Relaxing
Who are the Best Candidates for Facials?
Anyone can be a great candidate for a Facial! Whether you are an adult woman looking to relax, a mom looking to show their preteen a great afternoon, or a man who received a gift certificate "as a joke", a Facial is a great way to take some time to yourself and get better-looking skin out of it. We do encourage our Grand Rapids Facial patients to maintain a positive attitude when coming in and keep realistic expectations for the outcome of their treatment.
"Enjoy your beautiful self!"
– Ewa Timek, MD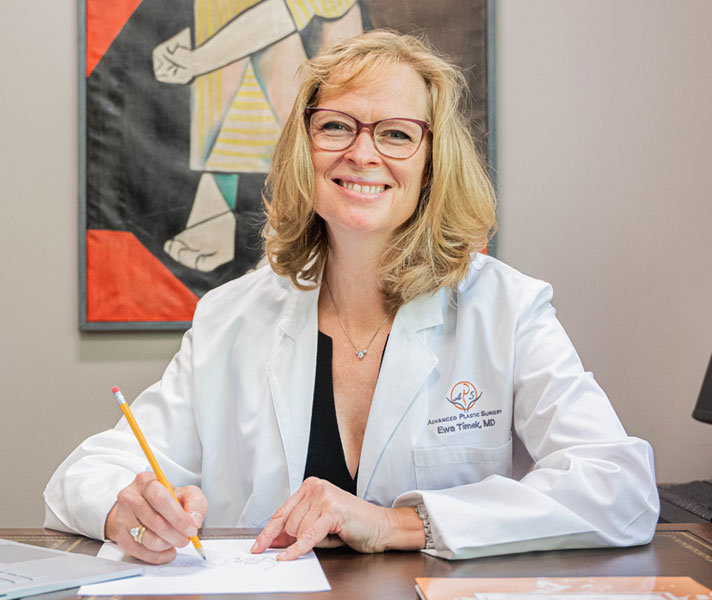 Types of Facials We Offer
Uniquely Yours Facial
As unique to you as your thumbprint, your skin is a living expression of your life, and it changes in response to the season, stress, and diet. Your skin deserves a treatment designed just for you. The style of your exfoliation treatment, the masque that soothes your revitalized skin cells, to the body treatments and finishing touches that rejuvenate your mind and body. Our aesthetician will guide you in selecting the facial components that will compliment the needs of your skin. Before your service begins, you and your aesthetician will spend a few moments exploring the options and designing your signature facial.
$125.00 – 60 min.
DETOXIFYING HOLISTIC FACIAL
This treatment embraces beauty rooted in wellness, understanding that radiant skin reflects health on the inside. A customized facial with detoxifying lymphatic brushing, relaxing aromatherapy massage, and targeted active ingredients, from plant cells to peptides, leaves your skin glowing and rejuvenated. Healing rose-quartz stone rollers provide additional circulation, reduce puffiness and wrinkles, as well as eliminate toxins.
$120.00 – 50 min.
HOT STONE/COLD GLOBES FACIAL
With this facial, you will receive a refreshing glycolic exfoliating treatment to bring your best skin forward, followed by a brief skin analysis and our hot stone/cold globes anti-aging program. The intense cold improves collagen production and reduces puffiness and inflammation. The hot stones will open the sinuses, relieve headaches, and are deeply relaxing. This facial detoxifies, tones, and tightens with an overall brightening appearance of the face and neck. Aromatherapy is used during this service while you enjoy a complimentary hand and neck massage. A series of treatments is recommended for the full effects of this hot/cold therapy.
$125.00 – 60 min.
ANTI-AGING FACIAL
This luxurious facial is the ultimate therapeutic treatment, yielding immediate, corrective age-defying results. Service includes a revitalizing Signature Lift Peel on the eyes and lips. Exfoliation removes dead skin and a mask that tightens and refines the skin, encouraging collagen production. Aromatherapy is used during a relaxing shoulder, neck, and facial massage for the ultimate Zen experience.
$135.00 – 60 min.
HOT STONE FACIAL and MASSAGE
HOT STONE FACIAL and MASSAGE with deeply relaxing hot stones are expertly massaged onto your face, neck, and back, hot stones are used to work deep into the muscle, relieving pain, decreasing tension, and increasing joint flexibility. Aromatherapy is used with the stone massage.
$115.00 – 60 min.
Acne Facial
Beat and calm breakouts, rebalance oily skin, and decongest pores with this custom facial that will soothe and even out your complexion.
This soothing treatment is designed to help balance oily and combination skin while reducing redness and irritation from acne or congestion. Acne treatments will also help you contain future breakouts from forming. Extractions are included.
$135.00 – 60 min
What's The First Step?
If you are looking into a Facial in Grand Rapids, Advanced Plastic Surgery is the place to go! The first step is to schedule a consultation with one of our Aestheticians. During your appointment, you can come in knowing which facial you want or talk about what your needs are, and our Aesthetician will help you decide which one is best for you. Together you will create a facial that includes 2 masks, a hand and arm massage, and a facial and décolletage massage with possible steam and extractions. Our aesthetician also offers exclusive seasonal facials for the changing weather and time of year.
Once you are happy with what direction your Facial is going, you will be able to sit down and enjoy the experience. If you need some more time to consider the facial or would just like to be able to tailor it to your day, you are more than welcome to schedule a future appointment with our Patient Coordinator.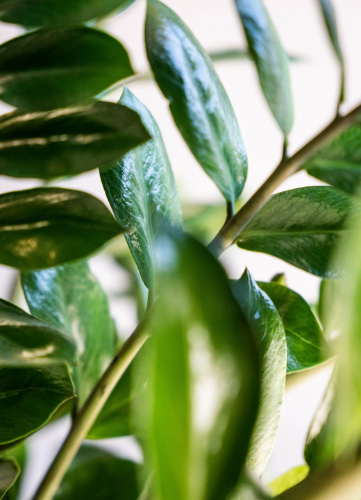 What to Expect on the Day of Facials
Your experience will be tailored to your facial treatment but the most important thing is that you can expect to be relaxed and you will come out of your experience with fresher, cleaner skin. It's your time to relax and our time to pamper you. You will leave feeling fresh-faced and you'll have all your concerns answered.
You should set aside between 60 and 90 minutes for your facial.
Facials Recovery
There isn't much recovery time for a facial. After you leave our clinic, you will be able to return to your normal routine and enjoy smooth, glowing skin for the next four to six weeks. You can prolong the effects and get the most out of your treatment by maintaining a regular skincare regimen. 
If you love the results and would like to maintain the effects on your skin, we encourage you to come back anytime! You should also consider trying other facial options for different but equally gratifying results.
AVERAGE COST
how much does a facial cost in grand rapids?
The cost of a Facial in Grand Rapids is largely dependent on which facial package you choose, among some other factors. When you speak with one of our Aestheticians during your consultation, they will be able to give you a better sense of how much your cost will be for each treatment.
Why Choose
Advanced Plastic Surgery
Advanced Plastic Surgery in Grand Rapids is a clinic that is all about providing our patients with comprehensive and sound medical advice that will guide patients through the decision-making process. We make every effort to ensure that you are comfortable and taken care of throughout your visit. Our clinic is run by Dr. Ewa Timek, a board-certified plastic surgeon with over 15 years of experience. Her passion for people and dedication to providing positive results is shared by her hand-picked staff.
Become a Patient
contact us
A Facial in Grand Rapids can not only turn your whole day around, but it can also revitalize and improve your skin. If you want a nice relaxing day with great results, contact Advanced Plastic Surgery to schedule your Facial consultation today with one of our talented Aestheticians. You can call our clinic at (616) 323-3102 or request an appointment through our website.
Patient Resources
Advanced Plastic Surgery
We're here to help, with a number of patient resources designed to make your experience as comfortable as possible. Read through the materials below, and don't hesitate to reach out.