Introduction To
Facials
Everyone likes to feel pampered. It doesn't matter if you're young or old, male or female, there is something about being taken care of that elevates your life's experience. A Facial is one of the most luxurious, peaceful experiences and it can all be done in the comfort of a chair. Advanced Plastic Surgery offers several wonderful Facial options in the Grand Rapids area and we strive to make you feel like the king or queen that you are. For more information on this glorious procedure, please keep reading below.
What are facials?
Facials are therapeutic skin treatments tailored to the needs of each patient that address issues such as lack of radiance, sensitivity, skin congestion, and loss of firmness. Each facial includes time spent with our aesthetician who will evaluate your skin care needs and concerns.
Together you will create a facial that includes 2 masks, a hand and arm massage, and a facial and décolletage massage with possible steam and extractions. Our aesthetician also offers exclusive seasonal facials for the changing weather and time of year. It's your time to relax and our time to pamper you. You will leave feeling fresh-faced and you'll have all your concerns answered.
What are the Benefits of Facials?
In addition to just being a wonderful, calming experience, our Grand Rapids Facial patients have been able to enjoy the following benefits from their treatments:
Decreases puffiness and fluid buildup that comes from our lymphatic system

Encourages blood circulation under the skin

Helps renew skin cells

Provides your skin with a deep cleansing

Relaxing
Who are the Best Candidates for Facials?
Anyone can be a great candidate for a Facial! Whether you are an adult woman looking to relax, a mom looking to show their preteen a great afternoon, or a man who received a gift certificate "as a joke", a Facial is a great way to take some time to yourself and get better-looking skin out of it. We do encourage our Grand Rapids Facial patients to maintain a positive attitude when coming in and keep realistic expectations for the outcome of their treatment.
"Enjoy your beautiful self!"
– Ewa Timek, MD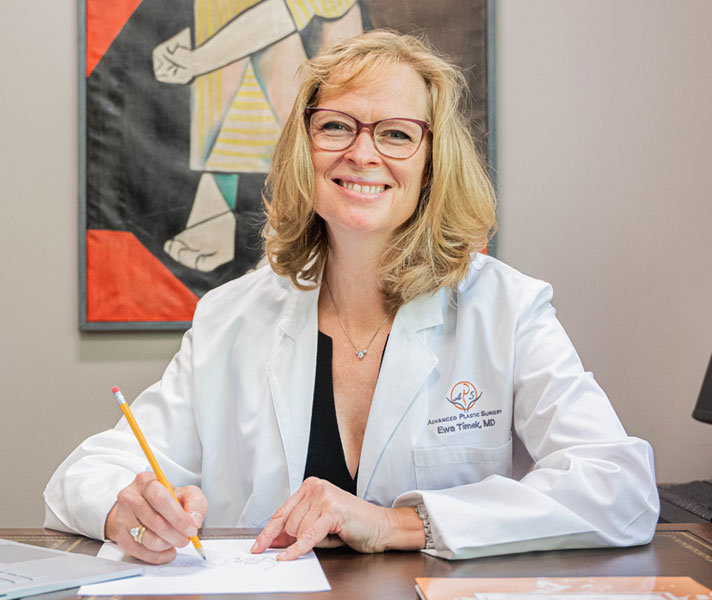 Types of Facials We Offer
Fire and Ice Facial
A dynamic duo- sweet and sour, light and dark, hot and cold at the same time. The fire and ice facial has been taking the beauty community by storm because of its combined use of the heat-inducing functions of an acid exfoliant and the chill of a cooling mask. This service is highly effective for skin resurfacing and inducing skin turnover. At Advanced Plastic Surgery, our medical spa has created its iteration of the fire and ice facial by combining a glycolic acid treatment with cooling ice rollers. The glycolic acid can, as our aesthetician describes, "Pac-Man style eat up dry, dead skin cells", effectively removing them from the surface. Glycolic acid can also specifically target sunspots and hyperpigmentation in the skin, so the patient will observe an evening of skin tone. After the heat of the acid is felt, ice rollers are applied across the face. The drastic temperature change not only soothes the skin after the acid, but it increases circulation to the surface of the skin. Ice also allows for products to penetrate more deeply into the dermal layers, so this service will produce effects with both an immediate and long-term payoff. The entire service, complete with a hot towel cleanse, lymph-stimulating massage, and the procedure itself takes under an hour. Additionally, our aesthetician evaluates the state of your skin and addresses any concerns you may have that are not necessarily correctable with the fire and ice facial.
*Acne, rosacea, and other forms of hyperpigmentation are better suited for something heavier like a cosmeceutical chemical peel or microdermabrasion. Our erbium laser lunch peel treatment is also recommended for more penetrative resurfacing. Allow yourself to enjoy new, fresh, dewy skin with minimal downtime through your custom choice of service!
Irish Mud Mask
This detoxifying, skin-tightening facial will use chemical exfoliants to help remove blackheads, balance your PH levels, and unclog your pores. After applying the paste to your skin, a steamer is used to soften your skin. It's the perfect treat for your skin during the season changes that Michigan has!
Pot of Gold
They fib when they say diamonds are a girl's best friend, they have never had a Gold Facial! Yes, let us gently exfoliate your skin and then drench it in a layer of 24K Gold to hydrate, soothe and pamper. This facial will tighten skin, reduce any inflammatory redness, and even out your skin's overall tone.
Rose Petal Facial
Enjoy our brand new Rose Petal Facial! A wonderful hydrating mask of pure rose combined with a relaxing massage will refresh your skin after a long, dry winter.
What's The First Step?
If you are looking into a Facial in Grand Rapids, Advanced Plastic Surgery is the place to go! The first step is to schedule a consultation with one of our Aestheticians. During your appointment, you can come in knowing which facial you want or talk about what your needs are, and our Aesthetician will help you decide which one is best for you. Together you will create a facial that includes 2 masks, a hand and arm massage, and a facial and décolletage massage with possible steam and extractions. Our aesthetician also offers exclusive seasonal facials for the changing weather and time of year.
Once you are happy with what direction your Facial is going, you will be able to sit down and enjoy the experience. If you need some more time to consider the facial or would just like to be able to tailor it to your day, you are more than welcome to schedule a future appointment with our Patient Coordinator.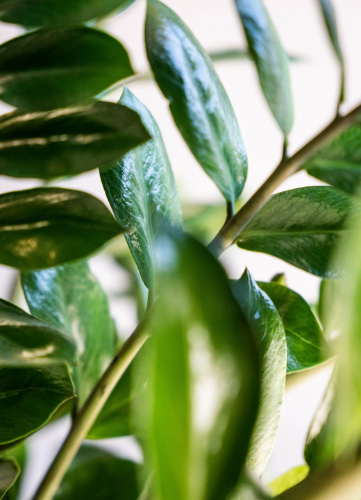 What to Expect on the Day of Facials
Your experience will be tailored to your facial treatment but the most important thing is that you can expect to be relaxed and you will come out of your experience with fresher, cleaner skin. It's your time to relax and our time to pamper you. You will leave feeling fresh-faced and you'll have all your concerns answered.
You should set aside between 60 and 90 minutes for your facial.
Facials Recovery
There isn't much recovery time for a facial. After you leave our clinic, you will be able to return to your normal routine and enjoy smooth, glowing skin for the next four to six weeks. You can prolong the effects and get the most out of your treatment by maintaining a regular skincare regimen. 
If you love the results and would like to maintain the effects on your skin, we encourage you to come back anytime! You should also consider trying other facial options for different but equally gratifying results.
AVERAGE COST
how much does a facial cost in grand rapids?
The cost of a Facial in Grand Rapids is largely dependent on which facial package you choose, among some other factors. When you speak with one of our Aestheticians during your consultation, they will be able to give you a better sense of how much your cost will be for each treatment.
Why Choose
Advanced Plastic Surgery
Advanced Plastic Surgery in Grand Rapids is a clinic that is all about providing our patients with comprehensive and sound medical advice that will guide patients through the decision-making process. We make every effort to ensure that you are comfortable and taken care of throughout your visit. Our clinic is run by Dr. Ewa Timek, a board-certified plastic surgeon with over 15 years of experience. Her passion for people and dedication to providing positive results is shared by her hand-picked staff.
Become a Patient
contact us
A Facial in Grand Rapids can not only turn your whole day around, but it can also revitalize and improve your skin. If you want a nice relaxing day with great results, contact Advanced Plastic Surgery to schedule your Facial consultation today with one of our talented Aestheticians. You can call our clinic at (616) 323-3102 or request an appointment through our website.
Patient Resources
Advanced Plastic Surgery
We're here to help, with a number of patient resources designed to make your experience as comfortable as possible. Read through the materials below, and don't hesitate to reach out.