Introduction To
Breast Revision
Even in the face of proper planning and execution of breast surgery, changes can and do occur leading to the consideration of undergoing breast revision surgery. These changes can be implant-related or natural in the breast tissue such as after childbirth and breastfeeding. The more common reasons for seeking revision breast surgery are implant deflation, a desire to change implant (size or type), capsular contracture, implant malposition, double-bubble deformity, and combination issues.
At Advanced Plastic Surgery, we pride ourselves in striving to give you the best Breast Revision surgery results in Grand Rapids. Below, we have provided you with more information on the procedure.
What is a Breast Revision?
A Breast Revision is a surgical procedure to replace old, unsatisfactory breast implants with new ones. Your breast implant may even change in size or shape over time, as well as the overlaying breast tissue, which creates a less desirable appearance. Most implants have about a 10-year warranty, so even if you are satisfied with the appearance of your breast implants, many patients still look into replacing them before their warranty expires.
Other reasons you may get a breast revision are:
Change in type of implant (i.e. from saline to silicone)
Concern about rupture or migration of the implant
A desire for a change in breast size
Pain from capsular contracture
Breast revision surgery is not a standard or routine procedure, so each patient will have their experience tailored to their individual goals and desires.
What are the benefits of Breast Revision?
Dr. Timek has noticed her Breast Revision patients in Grand Rapids enjoy the following benefits from their surgery:
Better sleep
Certain clothes fit better
Improved cosmetic appearance
Increased self-esteem
More active lifestyle
Nerve pain relief
Reduction in chronic pain (typically shoulder, neck, and back)
Who are the best candidates for Breast Revision?
Many women are not good candidates for breast augmentation alone at the time of their first implant surgery and should have undergone a breast lift alone or with an implant. A common example of this is a patient who has breast laxity or sagginess after having had children or losing weight. Every patient is an individual and should be evaluated and treated as such.
The best candidates for a Breast Revision in Grand Rapids are women who are:
Concerned about the integrity or appearance of your breast implants
Feeling pain in their breasts due to capsular contracture
In good overall general health and at a stable weight
Nonsmokers
Realistic in the obtainable results of the procedure
Unhappy with the results of a previous breast augmentation
"If it doesn't look good today it is not going to look good tomorrow."
– Ewa Timek, MD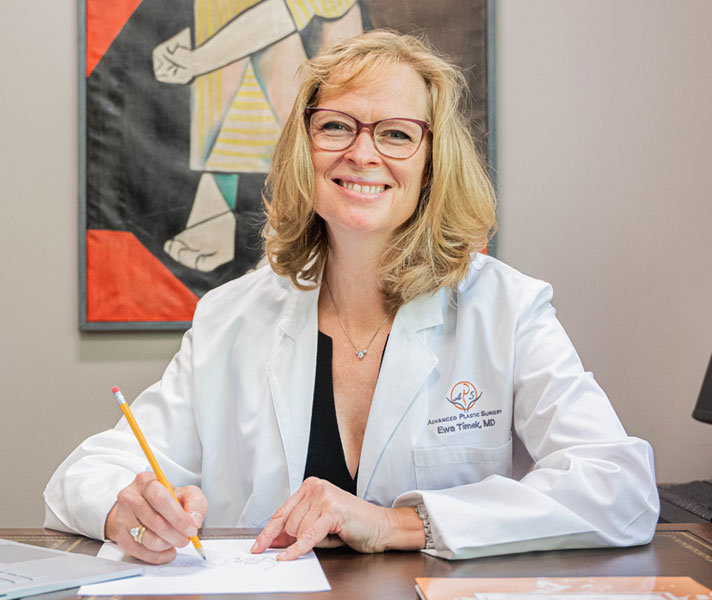 What's The First Step?
AT ADVANCED PLASTIC SURGERY
If you feel like a Breast Revision in the Grand Rapids area would be good for you, the first step is to contact Advanced Plastic Surgery and schedule your consultation. When you come in, you will be able to meet with Dr. Timek and express your current situation, goals, and concerns. She will ask you about your medical and surgical history, during which time it is important to be open and honest with her as helps Dr. Timek make the best choices for you to prevent unnecessary side effects. She will also examine your breasts and use the information that you have given her to create your procedure plan.
If you agree with Dr. Timek and the plan she made for you, you will then speak with our Patient Coordinator to choose the date and time for your surgery. You will be given some important directions to follow before your procedure that will create optimal conditions for a successful surgery and recovery.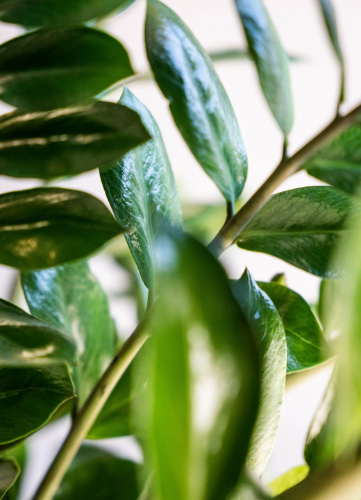 What To Expect on the day of Breast Revision?
On the day of your Breast Revision, you will first be administered anesthesia by one of our fellowship-trained Anesthesiologists. Depending on what is discussed during your consultation with Dr. Timek, this could be in the form of intravenous sedation or general anesthesia.
Once you are sedated, Dr. Timek will begin by making the incisions, and the type of incision made will depend on the type of procedure being performed. The most common types of incisions utilized during this procedure are:
Inframammary  – a crease under the breast
Breast Lift – vertical or wise pattern (allows skin removal in both horizontal and vertical dimensions)
Peri-areolar – part way or completely around your areola
Once she has made the right incision (s), Dr. Timek will remove or replace the original implant if you are looking for a change in breast size or are having issues with your current implants such as rippling or malpositioning. If you are having this procedure to remove a capsular contracture, Dr. Timek will remove the hardened capsule and implant, and then replace it with a new implant. If necessary, your nipple and areola can be repositioned for a more natural-looking appearance.
Finally, Dr. Timek will close your incisions using sutures, skin adhesives, tapes, or clips.
The procedure can take anywhere from one to four hours.
Breast Revision Recovery
After your Breast Revision, Dr. Timek will apply a gauze dressing or bandages to your incisions, and will probably wrap your breasts in an elastic garment or suggest you wear a sports bra for additional support. A thin tube called a cannula is temporarily placed under your skin to drain any excess blood or fluid that collects during the initial stages of recovery. You will be able to return home to recover in a more comfortable setting, but you should have a family member or friend available to give you a ride home, and it's always a good idea to have a capable adult around to help you with your normal tasks during the first few days of your recovery.
You should be able to return to work within a week or two, but you should avoid any activities that are strenuous until Dr. Timek gives you the okay to start being more active. You may do some light walking immediately after surgery, but again, make sure it's not too strenuous, just a little around your house initially. The blood circulation caused by even this mild activity can help prevent blood clots. After about two weeks, you can slowly begin amping up your cardio. On average, it does take about 4 – 6 weeks before many of our patients can return to a heavier workout. 
AVERAGE COST
how much does Breast Revision cost in grand rapids?
The cost of a Breast Revision in Grand Rapids is determined by several factors, including what is needed to get you optimal results and the degree of change you will undergo. After you visit with Dr. TImek and she can create your surgical plan, our Patient Coordinator will give you a list that breaks down the price of your procedure experience.
Why Choose
Advanced Plastic Surgery
Ewa Timek, M.D. is a 15+ year board-certified plastic surgeon who specializes in a broad spectrum of plastic, reconstructive, and microsurgical procedures, including breast surgeries. After receiving her Medical Degree from the Stanford University School of Medicine, she studied plastic surgery at Loma Linda University, California, where she stayed on staff to receive Board Certification. She returned to Stanford to complete a fellowship in microsurgery and then joined the academic faculty. Dr. Timek is a proud and active member of both the American Society of Plastic Surgeons (ASPS) and the American Society of Reconstruction Microsurgery (ASRM) and serves on the editorial boards of the Microsurgery Journal and Annals of Plastic Surgery.
Breast Revision
Video Testimonials
Dr. Timek & team pride themselves on recommendations based on proven results. Check out real patient stories!
BECOME A PATIENT
contact us
If you are looking into a Breast Revision in Grand Rapids, look no further than Advanced Plastic Surgery! Dr. Timek loves to help her patients feel more comfortable in their skin and help boost their self-esteem. To schedule your consultation, call our office at (616) 323-3102 or request an appointment through our website today!
Patient Resources
Advanced Plastic Surgery
We're here to help, with a number of patient resources designed to make your experience as comfortable as possible. Read through the materials below, and don't hesitate to reach out.