Introduction To
Labiaplasty
Understandably, the appearance of a woman's genitalia can create self-esteem issues and is a very common issue that affects women all over the world. Whether it be because of genetics or pregnancy, having enlarged or asymmetrical labia not only causes concern aesthetically but can also lead to physical limitations or hygiene issues. If this is a concern that affects you, Advanced Plastic Surgery in Grand Rapids, MI wants to help improve your life with a Labiaplasty! To learn more about this surgical procedure, please keep reading the information we have provided for you.
What is Labiaplasty?
Also referred to as a labial reduction, a Labiaplasty is a surgical procedure that reduces the size of your vaginal lips (vulva) by removing the excess tissue from your labia majora and/or labia minora. While Dr. Timek will perform the best technique for you, it is more common that your labia minora is what needs to be altered. Most female patients utilize a Labiaplasty to ease discomfort, improve functionality, or purely for aesthetic reasons. This procedure is commonly combined with other procedures during a Mommy Makeover to correct some more severe changes that occur during childbirth.
Dr. Timek can use a variety of techniques to improve your vaginal appearance through removal, shortening, or reshaping of your labia majora, labia minora, or both.
What are the Benefits of Labiaplasty?
Some of the many benefits that Dr. Timek has seen her Grand Rapids Labiaplasty patients enjoy include:
Better hygiene and overall health

Certain clothing is typically more comfortable

Enhanced appearance of the vaginal area

Improved self-confidence

Increased sexual pleasure

Reduction in pain or discomfort
Who are the Best Candidates for Labiaplasty?
The best candidates for getting a Labiaplasty in Grand Rapids, MI are women who:
Are self-conscious and dislike the size or the appearance of their external genitalia

Developed significant labial changes after birth or have always had large and/or irregular labia major, minora, or both

Experience irritation caused by certain clothing

Have discomfort during sex and other physical activities
You can also see better results if you are a nonsmoker, not planning on having any more children, are overall physically healthy, and maintain a positive outlook regarding the procedure results.
"Enjoy your beautiful self!"
– Ewa Timek, MD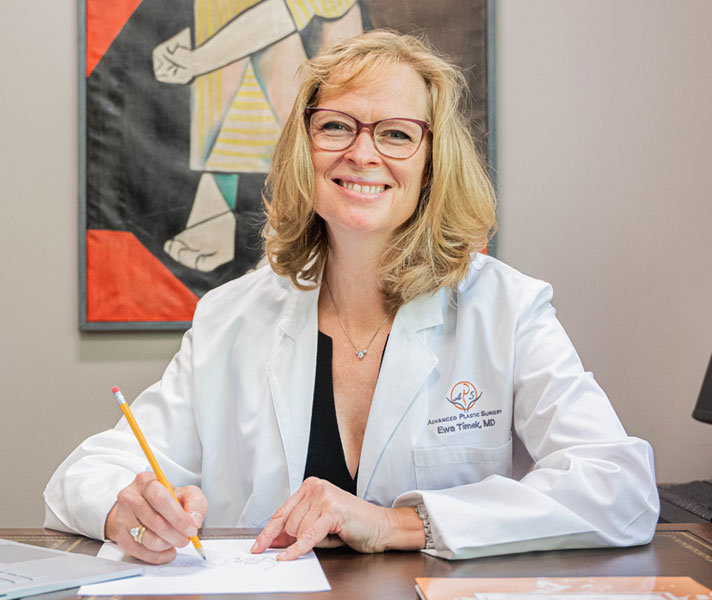 What's The First Step?
AT ADVANCED PLASTIC SURGERY
The first step in getting a Labiaplasty in Grand Rapids is to contact Advanced Plastic Surgery and schedule your consultation. When you come in for your appointment, you will be able to meet with Dr. Timek and express your concerns or aesthetic goals for your labia. She will ask you questions regarding your lifestyle and medical history and examine you. We understand the intimacy of this consultation, but Dr. Timek is very discreet and confidential and just wants you to be comfortable. Any information you provide during this consultation will be used to ensure you have the best results and reduce any unnecessary risks. Once you and Dr. Timek agree with the plan that she creates for you, our Patient Coordinator will help you schedule your surgical date and time.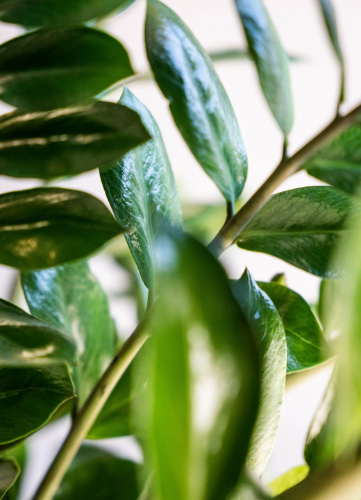 What to Expect on the Day of Labiaplasty
On the day of your Labiaplasty, you will first be administered some anesthesia, and depending on what is discussed during your consultation, it could be either a combination of local anesthesia and mild sedation, or general anesthesia. Once you are under, Dr. Timek will remove any excess tissue and perform labial contouring to recreate a more aesthetically pleasing appearance. This can be achieved with either the Trim procedure or the Wedge procedure.
During a trim procedure, Dr. Timek will remove the excess tissue from the outer edge of one or both sides of your labia minora so that it is even or receded from the labia majora edges. If the wedge procedure is performed, she will take out a wedge or "pie-shaped" piece of tissue from the inner areas of one or both sides of your labia minora. She will leave the submucosa intact to retain a more natural look. An inner portion of each labium of the labia majora can also be removed if you're having surgery to remove the labia majora.
Regardless of the technique that Dr. Timek uses, you can expect your surgery to last about two hours to complete.
Labiaplasty Recovery
After Dr. Timek has released you post-surgery, you will be able to return home to rest. We strongly recommend having a family member or friend available to drive you home because you will most likely be sore and feeling the effects of anesthesia. You should take at least a week off of work so that you can heal comfortably. There will be some mild-to-moderate pain and swelling that can make sitting uncomfortable. Dr. Timek does prescribe temporary pain medication to assist you during the initial stages of recovery, but you can also apply an ice pack to alleviate some of the soreness. We STRONGLY recommend avoiding the use of tampons or any sexual activity for six weeks. We also recommend sitz baths/soaks 2-3 times a day. Any scars will fade within a few weeks to a couple of months.
AVERAGE COST
how much does Labiaplasty cost in grand rapids?
The cost of a Labiaplasty in Grand Rapids is based on many different factors, including the changes that are needed to be made and the techniques that are used. After coming in for your consultation and meeting with Dr. Timek, she will craft your surgical plan. With this information, our Patient Coordinator will be able to provide a breakdown of the pricing of your entire treatment.
Why Choose
Advanced Plastic Surgery
Dr. Ewa Timek is a board-certified plastic surgeon who specializes in a broad spectrum of plastic, reconstructive, and microsurgical procedures. With over 15 years of experience, she has performed thousands of cosmetic procedures on the face and body, including blepharoplasty, brow lift, facelift, rhinoplasty, breast augmentation, breast lift, breast reduction, and body contouring. Dr. Timek received her doctorate at Stanford University School of Medicine and finished her plastic surgery training at Loma Linda University, California. She is a proud member of the American Society of Plastic Surgeons (ASPS) and the American Society of Reconstruction Microsurgery (ASRM).
BECOME A PATIENT
contact us
Labiaplasty in Grand Rapids, MI can be a wonderful lifestyle changer. If you would like to find out if you are a good candidate and learn about your options with this procedure, please contact our clinic today! You can request an appointment through our website and a team member will be in touch with you, or you can call us directly at (616) 323-3102 for your consultation.
Patient Resources
Advanced Plastic Surgery
We're here to help, with a number of patient resources designed to make your experience as comfortable as possible. Read through the materials below, and don't hesitate to reach out.