Introduction To
Laser Hair Removal
If you are weary of shaving, waxing, applying hair removal creams, and are frustrated with uncomfortable electrolysis sessions of unwanted hairs, Dr. Timek has developed a stepwise program to help you obtain smooth attractive facial skin, hairless underarms, bikini lines, backs, and legs. For some of the best results in Grand Rapids, MI for Laser hair removal, look no further than Advanced Plastic Surgery, we can get nearly every part of the body. As long as the hair itself is dark, thick, coarse, and unwanted, we can get rid of it! To learn more about this awesome, timesaving, and life-changing treatment, please keep reading below for more information.
What is Laser Hair Removal?
Laser Hair Removal is an incredibly popular treatment that has been around for years. The laser is emitted from a handheld device that targets pigmentation. The laser will travels down the hair shaft and eliminate the hair follicle at its root, which will eliminate future hair growth. It is better to perform this during the wintertime for better results because the lighter your skin tone, the easier it is to find the hair follicle.
Who are the Best Candidates for Laser Hair Removal?
Anyone can be a great candidate for Laser Hair Removal, however, certain characteristics produce better results.
Hair and Skin Type: this treatment works very well on patients with pale skin and dark, coarse hair. This contrast allows the hair to be easier targeted.

Treatment Area: even though you can get smaller surface areas like facial or pubic hair, larger areas, such as your legs, arms, and back, produce better results.
Unfortunately, there has been no progression in finding a laser out there that will get rid of clear, grey, or light blonde hair.
What are the Benefits of Laser Hair Removal?
At Advanced Plastic Surgery, we have found that our Laser Hair Removal patients in Grand Rapids, MI can enjoy the following benefits from their treatment:
Long-lasting results

Minimal side effects

Relatively quick procedure

Very safe
"Enjoy your beautiful self!"
– Ewa Timek, MD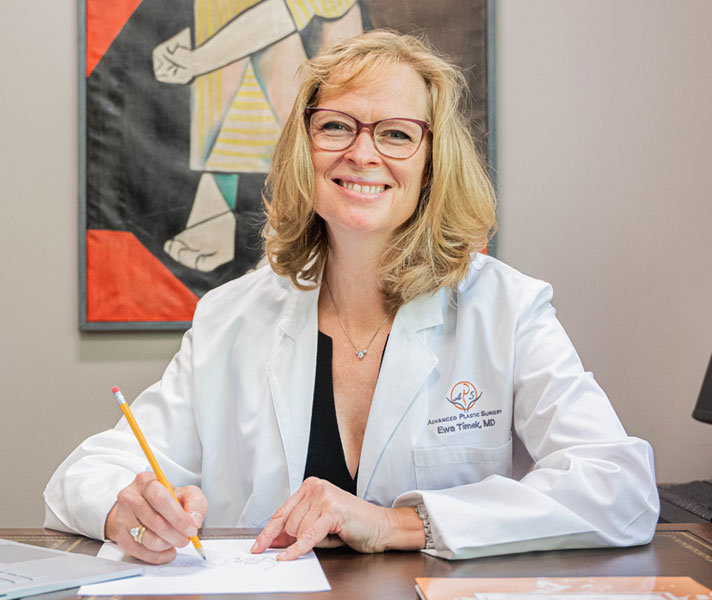 What's The First Step?
AT ADVANCED PLASTIC SURGERY
The first step in getting Laser Hair Removal in Grand Rapids, MI is to contact Advanced Plastic Surgery and schedule your consultation. When you come in for this appointment, you will meet with a member of our aesthetic team. You will be able to discuss the procedure with them, have any questions answered, and address any concerns. They will evaluate the area you're looking to treat to let you know if you are a good candidate, and if so, they will create your treatment plan.
If you agree with their plan, you can have your session done right after your consultation, but if you feel like you need more time, you are more than welcome to meet with our Patient Coordinator to schedule your treatment.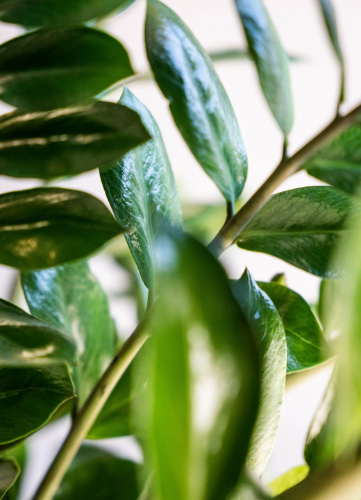 What to Expect on the Day of Laser Hair Removal
When you are receiving your Laser Hair Removal treatment, we try to keep you as comfortable as possible by using a "chiller" along with some cool ultrasound gel. The service itself kind of feels like little pops or like a rubber band snap that is done to each dark hair follicle. Your first session will typically be the worst because we're getting rid of the most amount of hair. As you have more sessions, the settings are raised, but there is less amount of hair making the treatment a bit quicker.
Laser Hair Removal Recovery
Laser Hair Removal has a very quick recovery time and you will be able to return to your normal routine after each session. You will need to come back about 8 or more times to ensure that the hair follicle is destroyed. These sessions will be spaced apart by about 4 – 6 weeks, but each session will take less and less time.
AVERAGE COST
how much does Laser Hair Removal cost in grand rapids?
The cost of Laser Hair Removal in Grand Rapids is entirely based on the surface area you are looking to treat but is also determined by other factors. After you speak with your technician during your consultation, they will be able to create your treatment plan and with that information, our Patient Coordinator can provide you with the full price breakdown for your treatment.
Why Choose
Advanced Plastic Surgery
Our team at Advanced Plastic Surgery cares deeply about providing our Grand Rapids patients with a comfortable environment and making sure to address all of your individual needs. Our warm and caring staff is led by Dr. Ewa Timek, a board-certified plastic surgeon with over 15 years of experience. Under her leadership, we strive to deliver comprehensive and sound advice to guide our patients through the decision-making process. We love the Laser Hair Removal treatment, and many of our team members have had the treatment done to themselves, so we will be able to help you understand what you will be experiencing firsthand.
Become a Patient
contact us
When you're ready to shave off some time in your daily routine and say goodbye to nicks and cuts, Laser Hair Removal in Grand Rapids could do wonders for you! To schedule your consultation at Advanced Plastic Surgery, call our clinic at (616) 323-3102 or request an appointment through our website. We can not wait to show you a fantastic new world that requires zero shaving!
Patient Resources
Advanced Plastic Surgery
We're here to help, with a number of patient resources designed to make your experience as comfortable as possible. Read through the materials below, and don't hesitate to reach out.