Introduction To
Liposuction
The advances in liposuction over the past several years have been truly revolutionary! With the use of today's techniques, surgeons can achieve unique and transformative results that complement the inherent attributes of one's body. Cosmetically "trimming down" your body in the past meant going to the surgeon's office for liposuction and required fat removal via a "debulking" approach. Through new advances in technology and improvements in liposuction safety, high-precision targeted liposculpting can be achieved. Body contouring plastic surgery has never been more popular, and these recent advancements have inspired both women and men to seek advice on contouring areas of stubborn fat.
At Advanced Plastic Surgery, not only do we offer our Grand Rapids patients fat reduction and body sculpting with traditional suction-assisted liposuction (SAL) and power-assisted liposuction (PAL), but we are also frequently chosen for our safety, efficacy, and outstanding results that are achieved through these treatments.
What is Liposuction?
High-Precision Liposculpting (HP-Lipo) combines gentle fat removal from areas of tissue excess (abdomen, love handles, bra line, thighs, etc.) with fat transfer to regions that can benefit from more volume, such as the breasts (Natural Breast Augmentation), buttocks (Brazilian Butt Lift), and face. A delicate balance exists between the amount of fat removed or transferred and the potential for complications, and today's modern liposuction approach focuses on preserving blood flow and sensation while emphasizing unique anatomical structures. Our primary objective is optimizing smooth, even fat removal while preventing scarring between the skin and muscle layer.
Lipo 360°
Also referred to as 360° Liposuction or Circumferential Liposuction, Dr. Timek may recommend this treatment for patients who have excess fat throughout the abdominal, waistline, flank, or back areas, and have good skin elasticity. This technique involves liposuction throughout the midsection to achieve comprehensive contouring of the torso region. Your entire physique and natural curves are taken into consideration to create a more proportionate, slender, and aesthetically pleasing midsection.
Traditional Liposuction (a.k.a. Dry Technique Liposuction)
Dry liposuction is still suitable for very small areas, however, it is widely considered to be outdated as it is associated with discomfort, and high blood loss, and does not utilize the tumescent solution.
Tumescent Solution
Liposuction
The tumescent solution has revolutionized the safety of liposuction due to the fluid that is infused in the area of fat removal before the procedure. The traditional tumescent solution calls for a liter of Lactated Ringers that has been infused with 50 ml of 1% lidocaine (provides anesthetic pain control) mixed with epinephrine (minimizes blood loss), and 20 ml of 8.4% bicarbonate (makes the solution slightly basic and more physiological). The addition of bicarbonate solution improves the lidocaine entry into the nerve cells and makes the solution more cell friendly.
Liposuction Techniques
The liposuction techniques that employ tumescent fluid that we use at Advanced Plastic Surgery in Grand Rapids, MI are:
Wet Liposuction Technique
This is a very effective technique that is universally advocated because it uses the tumescent solution to infiltrate the fatty tissue layers and is subsequently removed at a 1:1 ratio. Equal volumes of solution are injected and removed, ensuring that the fluid volume shifts are kept to a minimum which makes the maintenance of fluid dynamics in the body more straightforward. The main disadvantage of this technique is that general anesthesia is usually required due to the limited tumescent solution infiltration, which means that while still safe, there's potential for greater blood loss.
Super Wet Technique
Superset anesthesia is a common method that uses an evenly distributed, rapidly infused solution under pressure until tissue blanching and moderate tension are achieved. It is accompanied by systemic anesthesia and supplemented with intravenous hydration. This technique is associated with lower blood loss than the wet technique.
Power-Assisted Liposuction (PAL)
An advanced liposuction technique that uses a variable-speed motor to provide reciprocating motion to the cannula which facilitates the removal of adipose tissue when combined with the reciprocating action of the surgeon's arm. The PAL technology is employed by Advanced Plastic Surgery to perform SAFELipo during High-Precision Liposculpting.
Ultrasonic-Assisted Liposuction (UAL)
First introduced in the 90's to the U.S., this technique uses vibration amplification of sound energy at resonance through a solid cannula to emulsify fat. This is followed by a hollow cannula that removes fat. Through additional modifications, ULA can achieve a high degree of body sculpting and skin retraction. Compared with more traditional suction-assisted liposuction, UAL has been shown to increase skin retraction and minimally reduce blood loss. With the growth of autologous fat transfer, the use of ultrasound to selectively target and dislodge fat cells from the fatty tissue matrix may help improve fat viability and retention. Primary concerns associated with this technique are the risk of tissue overheating and burns at the cannula entry sites if not adequately protected.
Laser Liposuction
Under the branding label of SmartLipo, this is a two-step process involving laser probes that pierce, heat, and melt fat cells into a liquid state by focusing on the chromophores (targets of interest) which are fat and water, and then uses hollow bore cannulas to remove the fat. The lasers have a spectral region of approximately 900 to 2,800 nm which allows for a more accessible and comprehensive removal of fat. Since the fat is melted, this technique uses thinner cannulas providing minor injury to blood vessels and nerves. Unfortunately, laser lipo does kill the fat cells, which makes them unusable for fat transfers and makes them ineligible for Brazilian Butt Lifts or Natural Breast Augmentation.
Radiofrequency-Assisted Liposuction
Delivers energy into the skin while heating the deep adipose and subcutaneous tissue in much higher temperatures without compromising skin safety. In unskilled hands, radiofrequency-assisted fat removal may result in contour deformities and thermal injury. Although some of the reported results have been promising, the actual efficacy of this treatment needs to be established.
Water-Assisted Liposuction
Uses a dual-purpose cannula that emits pulsating, fan-shaped jets of tumescent solution, followed by simultaneous suctioning of the fatty tissue and the instilled fluid. In a study of grafted lipoaspirates from water-assisted liposuction compared with suction-assisted lipoplasty, the water-based group had better weight retention, less cell death, and greater new vessel formation.
High-Precision Liposculpting (HP-Lipo) with Fat Transfer
Dr. Timek utilizes HP-Lipo to remove fat using the SAFELipo technique for transferring to areas of the body that require volume replacement. This is because power-assisted liposuction provides a gentler means of fat harvesting. As a result, areas of your body lacking volume can be reshaped to optimize contour aesthetics of various body areas, such as circumferential trunk contouring, like in Lipo360. Areas targeted for fat transfer may include the breasts (natural breast augmentation), the buttock (Brazilian Butt Lift), the face, hands, or divots following the previous liposuction.
Brazilian Butt Lift
The Brazilian Butt Lift (BBL) shapes the buttocks and hips by replacing fat collected from other areas of the body. Buttock enhancement can improve the aesthetics and overall female curve appeal. According to the American Society of Plastic Surgeons (ASPS), the BBL has become the fastest-growing cosmetic surgery in the nation.
For more, in-depth information, please check out BBL's dedicated page here.
Natural Breast Augmentation
We are no longer limited to breast implants to augment our breasts, as Fat transfer now allows you to improve the shape and volume with Natural Breast Augmentation. What's more impressive is the fact that fat can be used much like putty to fill out any areas of the breast mound, so we are not limited to a single round implant shape. Not only will this allow for a more modest increase in size, but also a revision of contour irregularities or deformities caused by prior breast lift or implant augmentation surgeries.
"The torso is one unit. We need to treat it all the way around"
– Ewa Timek, MD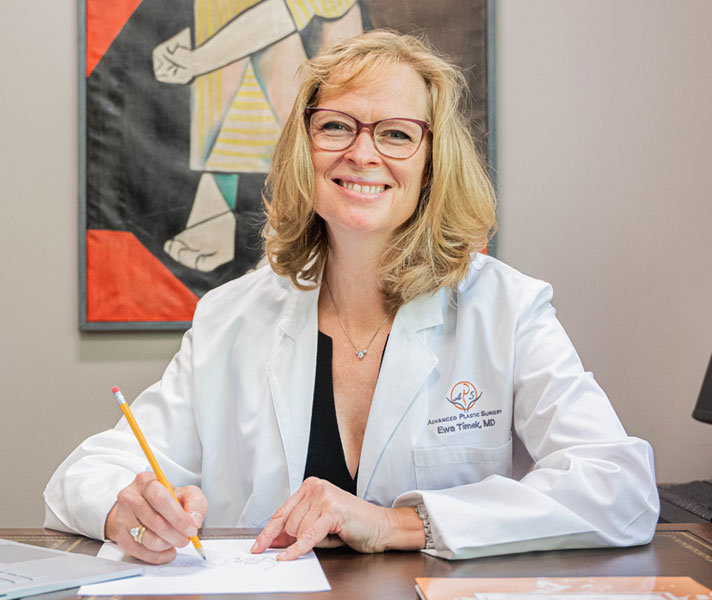 What are the Benefits of Liposuction?
At Advanced Plastic Surgery in Grand Rapids, MI, we have seen Liposuction benefit our patients in the following ways:
Boosts your self-esteem

Can improve your health and lifestyle

Give you a more shapely and defined body

Improves your appearance and how others perceive you

Permanently removes fat cells

Removes fat that even diet and exercise can't

Safely removes fat
Who are the Best Candidates for Liposuction?
The best candidates for Liposuction in Grand Rapids are patients who:
Are you in good shape and working towards sculpting your silhouette

Are overall healthy

Have a Body Mass Index (BMI) of 30 or less 

Have good skin elasticity

Possess regions of localized fat that can be harvested
To find out if you are a good candidate for any of our Liposuction procedures, a consultation with Dr.Timek is required. It is important to understand that liposuction is not meant to be used as a weight loss tool, but rather as a method of reducing and sculpting stubborn excess fat areas that normal exercise is having difficulty removing.
What's The First Step?
Before you are scheduled for HP-Lipo, the first step is to schedule a consultation with Dr. Timek. During this private, one-on-one meeting, Dr. Timek will ask you about your current state of health, medical history, and the results you hope to achieve. Dr. Timek wants to ensure you understand every aspect of liposuction or HP-lipo before recommending you for surgery. Once you are recommended for surgery, the date will be scheduled with our Patient Coordinator.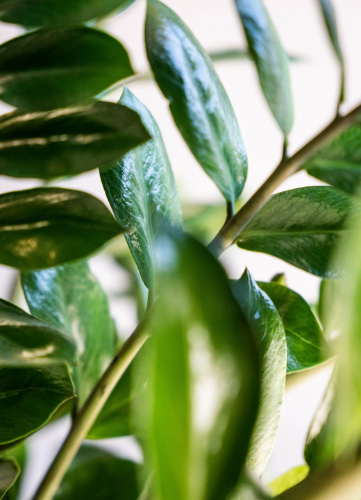 What to Expect on the Day of Liposuction
This surgery is conducted under general anesthesia and delivered by our fellowship-trained anesthesiologists. Our surgical facility is accredited by the American Association for Accreditation of Ambulatory Surgery Facilities.
During the procedure, a small incision is made near the treatment site. This allows for the insertion of a special basket cannula. The device uses vibration energy to emulsify the fat, which makes it easier to remove. The fat is then removed gently via suction, allowing room for additional augmentation procedures. 
As a side note, the fat that is removed with HP-Lipo can be put back into your body for popular procedures like Natural Breast Augmentation and the Brazilian Butt Lift. We call it the fat transfer technique. The fat is specially prepared before it is reinjected into the body area where you want subtle and natural-looking results. The combination of tissue and blood flow-sparing liposuction along with fat grafting provides an opportunity for achieving high-precision body contouring. 
In most cases, High-Precision Liposculpting (HP-Lipo) of the abdomen, flanks, and bra-line (Lipo360) at Advanced Plastic Surgery takes around 3-5 hours to perform. It all depends on the patient's anatomy and how much fat is being removed. 
Liposuction Recovery
Liposuction is an outpatient procedure, so you will be able to return home to recovery peacefully and take it easy for a few days. Even if a local anesthetic was used, your body needs time to heal. If possible, have someone nearby who can prepare meals and engage in light cleaning so you can rest. After the surgery, you will need to wear a compression garment for 5-6 weeks. You may need to have a drain after High-Precision Liposculpting, which will be removed in 5-10 days after surgery. The purpose of this technique is to stimulate your lymphatic system, which aids in the removal of waste from your body. 
We will ask you to return to Advanced Plastic Surgery for follow-up visits to ensure long-term results and assess for rare potential complications. Detailed instructions about drain care and garment application will be provided to you at your pre-operative appointment. You can expect to return to work after ten to fourteen days, in most cases.
Advanced
Cosmetic Recovery
Advanced Cosmetic Recovery is designed to accelerate healing in the postoperative period and shorten the recovery time for the patient. This regimen incorporates several therapies and modalities that work synergistically to improve patient comfort, optimize results, and reduce complications. It is sometimes used before surgery to prepare the tissues for intervention. An Advanced Cosmetic Recovery Package is included with certain cosmetic procedure.
AVERAGE COST
how much does Liposuction cost in grand rapids?
The price of HP-Lipo in Grand Rapids is based on several factors, some of which include the surgeon's fee, anesthesia cost, and facility fee, as well as the areas of contour change and predicted length of the procedure. For the most accurate cost of your procedure, please schedule your consultation with Dr. Timek.
Why Choose
Advanced Plastic Surgery
Board-certified plastic surgeon Dr. Ewa Timek has vast experience in body contouring using state-of-the-art liposculpting techniques. She has developed a technique that uses principles of SAFELipo to achieve customized and preplanned body contouring. As a member of the American Society of Plastic Surgeons (ASPS) and the American Society of Reconstruction Microsurgery (ASRM), she has dedicated her life to specializing in a broad spectrum of plastic, reconstructive, and microsurgical procedures. She serves on the editorial boards of the Microsurgery Journal and Annals of Plastic Surgery and strives to provide her patients with a comfortable, safe environment with a warm, caring staff that attends to their individual needs and deliver comprehensive and sound medical advice that will guide our patients through the decision making process.
Liposuction
Video Testimonials
Dr. Timek & team pride themselves on recommendations based on proven results. Check out real patient stories!
BECOME A PATIENT
contact us
If you have been trying to slim down but stubborn fat just won't go away, Liposuction in Grand Rapids may be perfect for you. Call Advanced Plastic Surgery at (616) 323-3102 to schedule your consultation with Dr. Timek or request an appointment through our website today.
Patient Resources
Advanced Plastic Surgery
We're here to help, with a number of patient resources designed to make your experience as comfortable as possible. Read through the materials below, and don't hesitate to reach out.