Introduction
Breast Augmentation
Breast augmentation is an effective and attractive option for women to enhance the contour of breasts, correct underdeveloped breasts, create a more aesthetically pleasing chest, and reverse the effects of breastfeeding and age. As one of the most popular procedures performed annually, breast augmentation improves the female physique while boosting self-esteem, allowing one to fully embrace one's femininity. At Advanced Plastic Surgery in Grand Rapids, MI, we have three different Breast Augmentation options to achieve your ideal shape and size and accomplish your aesthetic and lifestyle goals.
What is breast Augmentation?
Breast Augmentation, sometimes called a "boob job", is a surgical procedure that increases the size and shape of a woman's breasts. The three different procedures we offer are Traditional Augmentation, Active Augmentation, and Natural Augmentation. Each treatment has its pros and cons and will vary with their recovery time.
Please keep in mind that you should do this for yourself! Breasts, being a uniquely feminine trait, are essential to some women's self-esteem, but not to others. You should never undergo a procedure to meet a standard, whether that be societal pressure or commentary from others. Your breasts, your body, and your decisions are yours. We are here to help you safely proceed with confidently making a decision that could influence your mental, physical, and emotional well-being.
What are the benefits of breast Augmentation?
Dr. Timek and our team at Advanced Plastic Surgery have seen our Grand Rapids patients enjoy the following benefits from their Breast Augmentation:
Adds volume to small breasts
Evens out asymmetrical breasts
Gives a lift after pregnancy and weight loss
Implants are an attractive option for those who want immediate and stunning results from a single procedure
Improved confidence and self-esteem
More clothing options
Recovery is quick
Restores breasts after a mastectomy
Who are the best candidates for breast Augmentation?
Breast Augmentation is a general surgical practice meant for women who are dissatisfied with the contour, size, or fullness of their breasts because of various factors. Breast augmentation should only be considered after one's breasts have been fully developed, but there is no age limitation for breast surgery later in life, as long as the patient's health allows it. Good candidates for breast augmentation in Grand Rapids should consider these characteristics:
Bothered by the feeling that your breasts are too small
Breasts are asymmetrical
Dissatisfied with your breasts losing shape and volume after pregnancy, weight loss, or with aging
Have realistic expectations
Not currently pregnant or breastfeeding
One or both breasts failed to develop normally or have an elongated shape
Physically healthy
Unhappy with the upper part of your breast appearing "empty"
Your breasts are fully developed
"Together we will achieve the look you desire"
– Ewa Timek, MD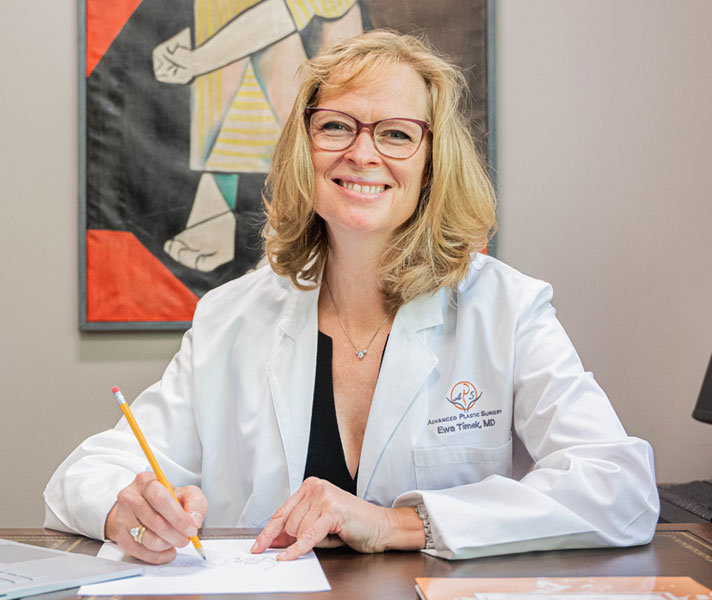 Traditional Augmentation (breast implants)
Widely considered the most well-known style of breast implants, this procedure involves the surgical incorporation of a silicone or saline implant below the pectoral muscle on the chest. Dr. Timek uses smooth Mentor implants which come with an extended 10-year warranty to cover possible complications like capsular contracture, as well as a lifetime warranty to obtain new implants in case of implant rupture. There is always the risk of complications with having synthetic material in a biological environment, with the primary complication being capsular contracture, which is the body's natural response by creating scar tissue around the implant and forming a thick, rigid capsule around the implant. Some women also feel uncomfortable with the feeling of "plastic" in their bodies and therefore choose other options.
Active Augmentation
A lesser-known but equally effective option, active augmentation involves the surgical incorporation of breast implants without violating muscle, which results in less discomfort and a faster recovery. Dr. Timek uses a special technique of local anesthetic infusion creating an operative "field block" of temporary breast numbness before the insertion of an implant. The procedure occurs in an ambulatory facility rather than a hospital, reducing the costs of a large financial undertaking. This augmentation is great for women who enjoy an active lifestyle like running, swimming, cycling, and any other exercise. Active augmentation provides more natural results and allows you to return to daily life in a shorter time.
Fat Transfer Breast Augmentation (Natural Augmentation)
Dr. Timek regards natural augmentation (fat transfer) as the future of breast enhancement. Natural augmentation involves the removal of fat from one part of the body (usually the hips, thighs, or buttocks) via liposuction, and reintroducing it to the breasts. One of the major benefits of this treatment is that your breasts will naturally gain contour and fullness while simultaneously slimming down another part of your body. This option is considered superior to implantation because it avoids the potential complications often associated with implants (i.e. rupture, malposition, leakage, and scar tissue formation). Implants are not lifelong devices and may need to be replaced, so a one-time investment in a natural augmentation eliminates the cost of future implant-related procedures. Additionally, your breasts will be you, so there is little possibility of any adverse reactions from the body. Fat cells, or adipocytes, contain stem cells that can differentiate into the cells of the surrounding tissue, including skin cells. Patients who have undergone a natural augmentation often notice healthier, more rejuvenated-looking skin overtop the breast from this natural phenomenon.
Natural breast augmentation will require an assessment of your body figure to see whether "sources" of fat graft would be available for liposuction.
What's The First Step?
AT ADVANCED PLASTIC SURGERY
The first step in getting Breast Augmentation in Grand Rapids is to contact Advanced Plastic Surgery and schedule a consultation. Dr. Timek considers your consultation of utmost importance when considering an augmentation option. She takes into consideration both your vision of breast enhancement while offering her insight into the procedure that would best complement your physique, stature, and existing breast shape. You will also have the opportunity to try on sample implants to help both you and the doctor visualize your future body to confidently move forward with the plan of treatment. Once you and Dr. Timek agree with the plan that she creates for you, our Patient Coordinator will help you schedule your surgical date and time.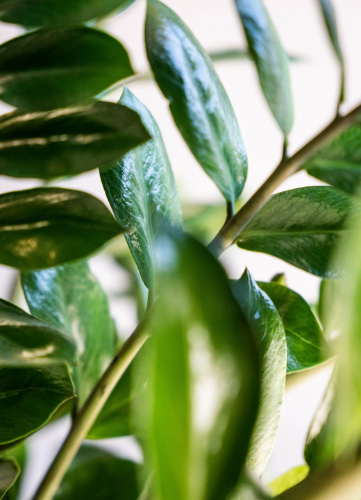 What To Expect on the day of breast AUGMENTATION?
Your experience will be slightly different depending on which augmentation you are receiving, but each one of them will involve anesthesia so you're more comfortable.
Once you are sedated, Dr. Timek will make inconspicuous incisions to minimize visible scarring. Depending on your augmentation, the implant will be placed either under the pectoral muscle or directly behind the breast tissue, but over the pectoral muscle. Natural augmentation (fat transfer) may require more operative time dictated by the extent of areas to be liposuctioned and the desired breast size.
After she is finished with the implant or fat graft, Dr. Timek will close the incisions using layered sutures in the breast tissue to provide extra support and close the external incisions with sutures, skin adhesives, or surgical tape.
All the options take around 1-2 hours depending on the facility.
Breast Augmentation Recovery
For traditional implants and natural augmentation, you will be transferred to an outpatient area before going home with a loved one. After an active augmentation, you will immediately be able to go home with supervision.
Regardless of which option you choose, you will feel soreness, tenderness, and pain surrounding the treated area. Downtime may vary with each option, so be sure to secure an at-home care plan with your loved ones, as you most likely will not be able to manage on your own in the beginning. Typically, all three types of augmentation require 1-2 weeks of healing with the natural augmentation necessitating an additional recovery of the liposuction areas.
Average Cost
how much does breast Augmentation cost in grand rapids?
The cost of Breast Augmentation in Grand Rapids is based on many different factors, including the size of your implant and the type of implant. After coming in for your consultation and meeting with Dr. Timek, she will craft your surgical plan. With this information, our Patient Coordinator will be able to provide a breakdown of the pricing of your entire treatment.
Why Choose
Advanced Plastic Surgery
Dr. Ewa Timek is a board-certified plastic surgeon who specializes in a broad spectrum of plastic, reconstructive, and microsurgical procedures. With over 15 years of experience, she has performed thousands of cosmetic procedures on the face and body, including blepharoplasty, brow lift, facelift, rhinoplasty, breast augmentation, breast lift, breast reduction, and body contouring. Dr. Timek received her doctorate at Stanford University School of Medicine and finished her plastic surgery training at Loma Linda University, California. She is a proud member of the American Society of Plastic Surgeons (ASPS) and the American Society of Reconstruction Microsurgery (ASRM). Throughout her career, she achieved numerous awards and has written numerous publications on various Breast Augmentation topics.
Breast Augmentation
Video Testimonials
Dr. Timek & team pride themselves on recommendations based on proven results. Check out real patient stories!
BECOME A PATIENT
contact us
Breast Augmentation in Grand Rapids, MI can be quite the life changer. If you would like to find out if you are a good candidate and learn about your options with this procedure, please contact our clinic today! You can request an appointment through our website and a team member will be in touch with you, or you can call us directly at (616) 323-3102 for your consultation.
Patient Resources
Advanced Plastic Surgery
We're here to help, with a number of patient resources designed to make your experience as comfortable as possible. Read through the materials below, and don't hesitate to reach out.