Introduction To
Ear Surgery
For most people, the ears are often overlooked unless they have a VERY obvious appearance. So obvious, in fact, that the song written about overly pronounced ears has a jingle that has become synonymous with ice cream. As catchy as the song is, those suffering with ears that hang low, wobble to and fro, or may just stick out further than they'd prefer do not share the same sentiment as most listeners.
At Advanced Plastic Surgery, we try to help our patients to the best of our abilities with Otoplasty in Grand Rapids, MI. If you believe that your ears could use a change, we strongly recommend reading more about this confidence-changing procedure.
What is Otoplasty?
Medically referred to as Otoplasty, cosmetic Ear Surgery is a procedure that changes the shape, position, and/or size of your ears. The biggest goal of this surgery is to bring about balance and proportion to your ears and face. Some of the major conditions that this surgery can treat are overly large ears (macrotia), protruding ears, or just general dissatisfaction with the appearance of your ears.
What are the Benefits of Ear Surgery?
At Advanced Plastic Surgery, we have seen our Ear surgery patients enjoy the following benefits from their procedure:
Corrects numerous visual appearance issues

Creates a more natural-looking appearance

Overall very safe procedure

Restores self-confidence
Who are the Best Candidates for Ear Surgery (Otoplasty)?
The best candidates who could benefit from Otoplasty include those who may have: 
Protruding ears

Large ears

Abnormally shaped ears
The wonderful thing about this procedure is that it can be performed on both children and adults alike. If your child is coming near the total ear development age (five or six years old), this is the best time to correct their ears to prevent any potential psychological trauma that may come from classmate teasing. 
Any patient interested in having their ears reshaped should be in good overall health, have realistic expectations from the procedure, and be a nonsmoker.
"Enjoy your beautiful self!"
– Ewa Timek, MD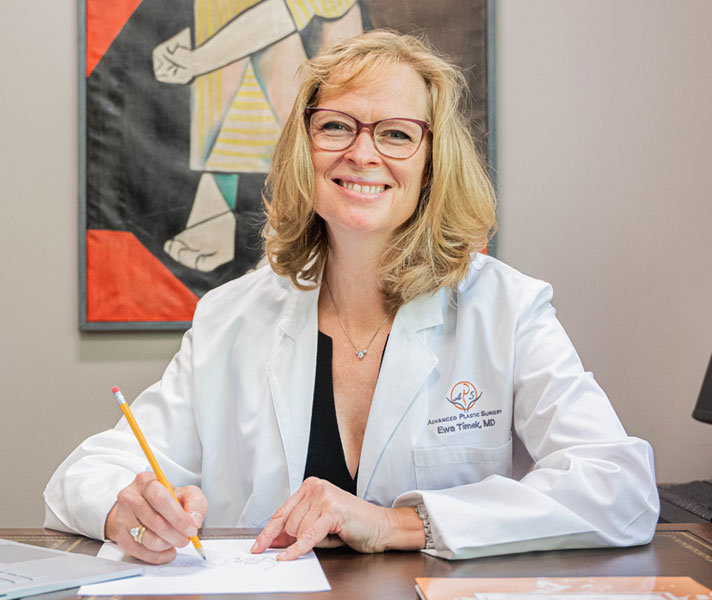 What's The First Step?
AT ADVANCED PLASTIC SURGERY
If you are looking into Otoplasty in Grand Rapids, the first step is to contact Advanced Plastic Surgery for an appointment. During the initial consultation with Dr. Timek, you may be asked to look in a mirror and point out exactly what you would like to see improved. This will help her understand your expectations and determine whether they can realistically be achieved. After giving you a full examination and learning what you would like, she will create your surgical plan, and if you agree with the direction of it, then you can schedule your procedure with our Patient Coordinator.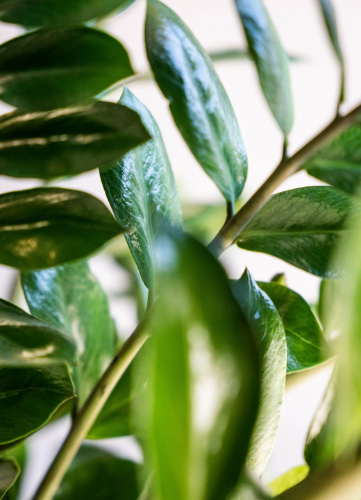 What to Expect on the Day of Ear Surgery?
After you arrive for your Otoplasty, you will be administered anesthesia to make you more comfortable during your surgery. This will be in the form of either intravenous sedation or general anesthesia. 
Dr. Timek will begin your procedure to correct your protruding ears using a surgical technique that creates or increases the antihelical fold (the rim just inside your ear) and reduces the enlarged conchal cartilage (the concavity along your external ear). She will make incisions on the back of your ear's surface to make any scarring discreet. If incisions are necessary on the front of your ear, she will attempt to hide them within the folds. Dr. Timek will also rely on internal, nonremovable sutures to create and secure your newly shaped cartilage.
Once she is finished, Dr. Timek will use external stitches to close the incisions. While each patient will have an individualized technique, the goal is to avoid a pinned-back appearance and ensure it has a very natural look.
Ear Surgery Recovery
You can expect to have some discomfort immediately following surgery, but thankfully you will be able to recover at home. Dr. Timek will prescribe pain medication to alleviate any discomfort, but you may still feel itchy due to the bandages around the ears. We must strongly encourage you to leave the bandages intact until Dr. Timek removes them or permits you to take them off, as this could lead to a loss in some of the corrections made, requiring secondary surgery.
You can expect to return after about five days, depending on your occupation, and resume your normal social activities within 5 – 10 days. You should avoid strenuous activities that may cause harm to your ears for at least a month and any contact sports for 1 – 2 months.
AVERAGE COST
how much does ear surgery cost in grand rapids?
The cost of Ear Surgery in Grand Rapids is determined by several factors, including the degree of change required to achieve your desired results. After meeting with Dr. Timek and she creates you
Why Choose
Advanced Plastic Surgery
At Advanced Plastic Surgery in Grand Rapids, MI, we have an incredibly warm and caring team. Dr. Ewa Timek, a board-certified plastic surgeon for nearly two decades, leads our clinic with the intent to address every patient's concerns and individual needs. She is a member of the American Society of Plastic Surgeons (ASPS), and the American Society of Reconstruction Microsurgery. After graduating from Standford School of Medicine and Loma Linda University in California, Dr. Timek has dedicated her life to specializing in a broad spectrum of plastic, reconstructive, and microsurgical procedures.
Otoplasty
Video Testimonials
Dr. Timek & team pride themselves on recommendations based on proven results. Check out real patient stories!
Become a Patient
contact us
Ear surgery can be a life-changing experience for any child and even any adult. If you know someone who has prominent ears or has been dealing with a larger ear appearance, Dr. Timek would love to help. Call Advanced Plastic Surgery at (616) 323-3102 for a consultation or request an appointment through our website and one of our friendly team members will be with you in no time.
Patient Resources
Advanced Plastic Surgery
We're here to help, with a number of patient resources designed to make your experience as comfortable as possible. Read through the materials below, and don't hesitate to reach out.