Introduction To
Pico Carbon Laser
This celebrity-loved, non-invasive skin treatment is nothing short of amazing. Deemed another effective "lunch-time" skin treatment, Pico Carbon Laser Peel will immediately clean and refresh your skin unveiling your natural glow. Relax while a dark carbon mask is applied. As the laser comes in contact with the carbon, a fine layer of aged skin gets removed making the skin glow. Carbon Laser Facials are also effective for all types of acne, especially when combined with IPL (Intense Light Laser) treatment: Pico Carbon Laser Peel: gently clears your pores to help reduce blackheads and whiteheads and 450 nm low energy IPL eliminates bacteria residing in acne-prone skin or pimples. The dual action of the carbon mask PICO and IPL lasers shrink your sebaceous glands for reduced oil production and congestion and simultaneously target the infectious reason for acne preventing outbreaks. At Advanced Plastic Surgery, we aim to give our patients the most satisfying skin results from their Pico Carbon Laser Peel in Grand Rapids, MI. To find out more about this increasingly popular treatment, please read more about it below.
What is the the Pico Carbon Laser?
Pico Carbon Laser Peels are incredibly effective for improving the look of oily skin and large pores, diminishing fine lines and wrinkles, and even treating severe acne or acne scarring, although it may take several treatments to start seeing full results. While the carbon mask dries and draws up any blackheads, the Pico laser destroys the impurities and refreshes your skin. After the laser treatment, you will be left with hydrated, dewy, and healthy skin.
This treatment is very similar to chemical peels in that even though you will get wonderful results from Pico carbon laser peels, they will not be permanent. To retain the benefits, you will need ongoing treatments, but they can be repeated every two to three weeks, which allows ample time for collagen regeneration. If your skin condition requires enhanced therapy with IPL to eradicate skin bacteria, individual or combined laser treatments may need to be administered weekly. Some ways that make carbon laser peels different from chemical peels are:
This treatment uses heat rather than chemicals
It requires no downtime
People with sensitive skin or skin conditions like eczema will usually experience less redness and irritation than from a chemical peel
The Pico Carbon Laser Peel can help treat the following conditions:
Acne
Acne pigmentation
Dark spots (Melasma)
Dull complexion, tone, and texture
Fine lines and wrinkles
Enlarged and clogged pores
Mild acne scarring
Oily skin
Signs of premature aging (Photoaging)
What are the Benefits of Pico Carbon Laser Peel?
At Advanced Plastic Surgery, we have seen our Pico Carbon Laser Peel patients in Grand Rapids enjoy the following benefits:
Clears pores to help reduce blackheads and whiteheads

Improves skin texture

Needs little-to-zero downtime

Reduces acne, scars, and post-acne discoloration

Reduces fine lines and wrinkles

Removes dead skin cells from the superficial epidermal layer

Stimulates collagen growth

Tightens dilated pores
.
Who are the Best Candidates for Pico Carbon Laser Peel?
The best candidates for Pico Carbon Laser Peel can be almost anyone, which is one of the many wonderful things about this treatment. It can create massive improvements to the skin of a man or woman of any age with any skin tone. 
If you have Type 1 diabetes, an infection or Herpes in the treatment area, or have a sensitivity to infrared light, this may not be a treatment for you. When you have your consultation, please share this information with the technician so they can provide you with the best advice. It is especially important to mention if you have ever experienced seizures that are triggered by light or are taking medication that increases light sensitivity.
"Enjoy your beautiful self!"
– Ewa Timek, MD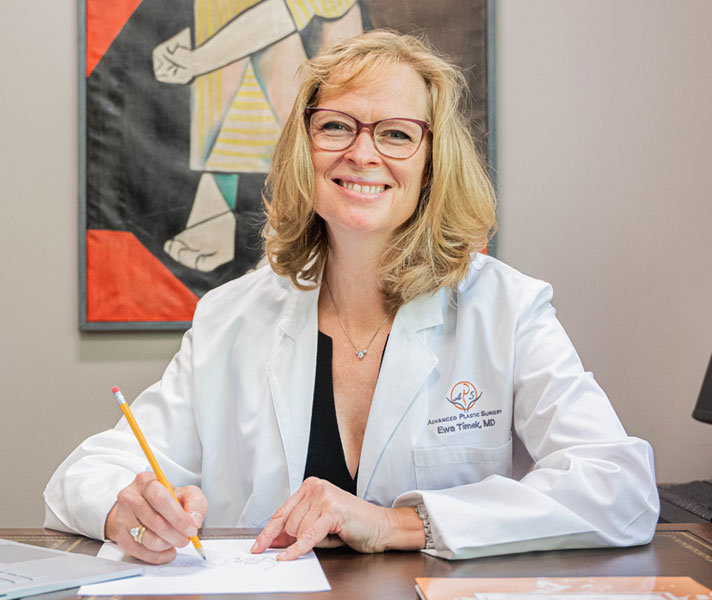 What's The First Step?
AT ADVANCED PLASTIC SURGERY
If you would like to see if you're a good candidate for the Pico Carbon Laser Peel in Grand Rapids, the first step is to contact Advanced Plastic Surgery and schedule a consultation. During this appointment, you will meet with one of our certified technicians and discuss what you're looking to achieve and ask any questions you may have. You will receive an evaluation of your skin and need to answer some questions regarding your medical history. After examining your skin, the technician will be able to create your treatment plan, which will include how many sessions they believe you will need to achieve your aesthetic goals. Please remember that this number could change depending on how your skin reacts to the treatment.
If you agree with the treatment plan and would like to get the Pico Carbon Laser Peel, you will be able to have your first session immediately following your consultation. If you need some additional time, you can always schedule an appointment for a future date and time with our Patient Coordinator. If you are currently using retinol, you may need to stop about a week before your treatment.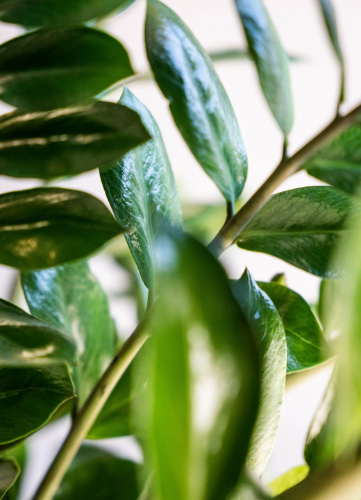 What to Expect on the Day of Pico Carbon Laser Peel
When you're ready for your Pico Carbon Laser Peel in Grand Rapids, you will come into our clinic and make yourself comfortable. At the start of your treatment, the technician will spread a layer of liquid carbon on your face to absorb any oil, dirt, and dead skin cells found deep in your pores. It should dry in about 10 minutes and you will then be provided with eye protection to shield them from the laser.
The technician will make a pass over your skin with the laser on a low-energy setting to heat the carbon, which binds itself to your epidermis, and heats the subdermal tissue to boost collagen a plumpen up fine lines. This step may be skipped for patients with very sensitive skin or dark patches like melasma. When a higher-energy setting is used, the laser fragments the liquid carbon into tiny particles.
Finally, the smoke evaporator that is attached to the laser will remove the carbon and any of the debris and impurities it collected. Before you leave, a hydrating moisturizer and sunscreen are applied to your skin. You should be able to notice immediately brighter, glowing skin with tighter pores. 
This treatment will take around 30 minutes from start to finish, which contributes to its nickname, "the lunchtime peel".
Pico Carbon Laser Peel Recovery
You will be able to return to your normal routine immediately following your treatment. For our patients with more sensitive skin, there may be some slight pinking or reddening of the skin, but it should only last for about an hour.
You should remember to use sunscreen (at least SPF 30+) for several days after your treatment to maximize results and prevent any unnecessary skin changes. We also recommend using a daily moisturizing routine because your skin will be dry and have some flaking for the next few days. If you are currently using products that contain retinol, you will need to abstain from using them for at least five days.
Your skin will be very sensitive for the first week, so never exfoliate or use an abrasive or invasive skin treatment. If you have oily skin, you can obtain maximum results when combating acne by using specific products designed for that reason. If you have photoaged skin or fine lines, we encourage you to use products that contain collagen, collagen supplements, or follow a collagen-boosting diet.
AVERAGE COST
how much does the Pico Carbon Laser cost in grand rapids?
The cost of Pico Carbon Laser Peel in Grand Rapids is determined by multiple factors, including the number of treatments you will need and the surface area that is being treated. After the aesthetician makes your treatment plan, our Patient Coordinator will be able to provide you with a price breakdown for the full length of your carbon laser peel treatment.
Why Choose
Advanced Plastic Surgery
At Advanced Plastic Surgery in Grand Rapids, MI, we have incredibly warm and welcoming staff who truly care about your individual needs. We specialize in a broad spectrum of cosmetic, reconstructive, and non-surgical procedures. Our clinic is led by Dr. Ewa Timek, a Stanford University School of Medicine graduate with over 15 years as a board-certified plastic surgeon. Under her leadership, our staff strives to deliver comprehensive and sound medical advice that will guide patients through the decision-making process.
Become a Patient
contact us
If you are interested in the Pico Carbon Laser treatment in Grand Rapids, you should call Advanced Plastic Surgery at (616) 323-3102 and schedule your consultation. We also take appointment requests through our website.
Patient Resources
Advanced Plastic Surgery
We're here to help, with a number of patient resources designed to make your experience as comfortable as possible. Read through the materials below, and don't hesitate to reach out.