Introduction To
Brow Lift
Nobody likes to look old, especially looking older than they actually are. When you have lines and wrinkles in your forehead, drooping eyebrows, or heavy eyelids, these traits tend to create a tired and even sometimes angry appearance, which can affect how people perceive you. If you are struggling with any of these characteristics, a Brow Lift could do a lot for you! At Advanced Plastic Surgery, we strive to provide the best results for our Brow Lift patients in the Grand Rapids area. To learn more about this procedure, we have provided more information for your edification below!
What is a Brow Lift?
A Brow Lift is a surgical procedure often performed to treat conditions associated with aging by removing or changing the muscles and skin that create drooping eyebrows, "hooding" eyelids, forehead furrows, and frown lines. It can be done in conjunction with other cosmetic procedures to achieve a more harmonious facial appearance. A Brow Lift is also appropriate for the treatment of certain inherited traits, for example – younger adults who have a low brow or deep frown lines due to stress or overactivity of muscles.
What are the benefits of a Brow Lift?
Some of the benefits that our Grand Rapids patients are able to enjoy from their Brow Lift are:
Changes the look of being tired, angry, or serious
Lessening of wrinkles on the forehead or between the eyes
Raised sagging eyebrows to address the look of "hooded" upper eyelids
Repositioned eyebrows create a more youthful, alert appearance
Who are the best candidates for a Brow Lift?
The best candidates for a Brow Lift in Grand Rapids, MI is any adult patient who is looking for treatment:
Forehead wrinkles or "furrows"
Frown lines between the eyes
Lowered eyebrows that are causing "hooded" upper eyelids
It always helps to be realistic about what you hope to achieve from the procedure, be a nonsmoker, and not have any health issues that may impede your healing.
"A subtle change can remove years"
– Ewa Timek, MD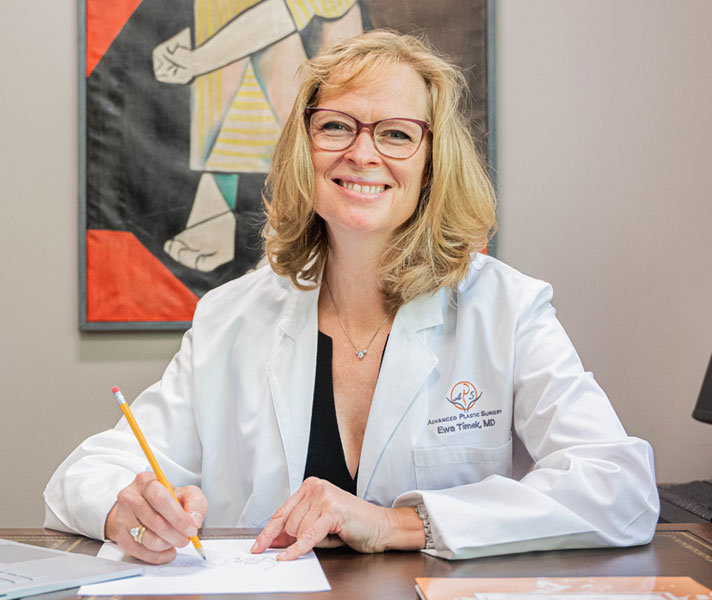 What's The First Step?
AT ADVANCED PLASTIC SURGERY
If you could use the rejuvenating results from a Brow Lift in Grand Rapids, the first step is to contact Advanced Plastic Surgery and schedule your consultation. When you come in for this appointment, you will be able to meet with Dr. Timek and discuss your goals for the procedure. She will ask you about your medical history, during which time it helps to be open and honest with her so she can make the right choices for your surgery and prevent any unnecessary risks. Once Dr. Timek creates your surgical plan, you will be able to meet with our Patient Coordinator and schedule your surgical date and time. You will be provided with some instructions to follow for the better potential to have a great surgery and recovery.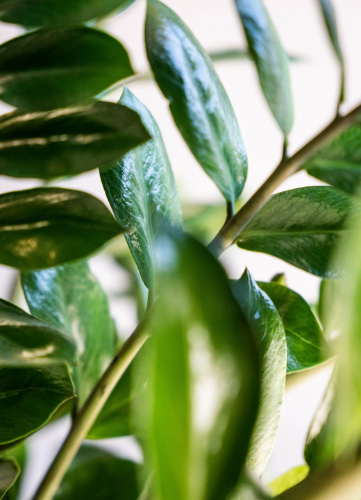 What To Expect on the day of a Brow Lift?
On the day of your Brow Lift, you will be administered anesthesia in the form of general anesthesia or intravenous sedation. Dr. Timek will discuss which one is best for you during your consultation.
Once you are sedated, Dr. Timek will make around five small incisions just behind your hairline. She then will take an endoscope (a very thin tube with a lighted camera) and place it through the incision. Using specifically designed, small surgical instruments, she will adjust the muscles and other tissue under your skin, which in turn will reduce the appearance of wrinkles and position your brows slightly higher, giving you a more refreshed look.
If necessary, Dr. Timek will make two more tiny incisions within the brows and two behind the hairline directly above the brow incisions. She then inserts a tiny tube under your forehead skin and threads a suture through the tube. She will then lift and reposition the brows slightly higher for a more youthful look.
Finally, Dr. Timek will close the incisions using sutures, skin adhesives, or clips.
Brow Lift Recovery
You will be able to return home and have your forehead Lifted, however, we always suggest having a family member or friend available to drive you home after a surgical procedure. You will have some mild swelling and bruising for the first few days with a majority of the swelling going away in about two weeks. Dr. Timek will prescribe you medications that will help fight infection as well as alleviate any pain you may experience.
On average, our patients will be able to return to work within a week and resume more strenuous activities after a few weeks.
AVERAGE COST
how much does a Brow Lift cost in grand rapids?
The cost of a Brow Lift in Grand Rapids is determined by various factors, including the degree to which your forehead is changing and if any additional procedures are being combined with it. After you meet with Dr. Timek and she creates your surgical plan, our Patient Coordinator will be able to provide you with a price breakdown.
Why Choose
Advanced Plastic Surgery
Ewa Timek, M.D. received her medical degree from Standford University School of Medicine and studied plastic surgery at Loma Linda University, California. After completing her schooling, she stayed on staff at Loma Linda to earn her Board Certification in Plastic Surgery. In addition to practicing for almost 2 decades, Dr. Timek serves on the editorial boards of the Microsurgery Journal and Annals of Plastic Surgery. She is a proud member of the American Society of Plastic Surgeons (ASPS) and the American Society of Reconstruction Microsurgery (ASRM). 
Become a Patient
contact us
If you find yourself in the Grand Rapids area and feel like a Brow Lift is right for you, you should give us a call at (616) 323-3102. You can also request an appointment through our website and one of our friendly and helpful team members will be in touch with you.
Patient Resources
Advanced Plastic Surgery
We're here to help, with a number of patient resources designed to make your experience as comfortable as possible. Read through the materials below, and don't hesitate to reach out.