Introduction
Mommy Makeover
There's nothing more exciting than having a child, but at some point, every mother looks at her body and thinks "What happened?" The loss of skin elasticity, gravity, and other factors such as weight loss, pregnancy, and breastfeeding ultimately affect the shape and firmness of your breasts. Patients who are generally satisfied with the size of their breasts can have a breast lift to raise and firm them, resulting in a more youthful breast contour. Some patients may be unhappy that they have lost a significant amount of breast volume after pregnancy. In such cases, implants inserted in conjunction with a breast lift can increase breast size at the same time as the shape and position of the breasts are enhanced. Other patients complain about persistently large and saggy breasts after pregnancy. Abdominoplasty also can tighten muscles that have been separated and weakened by pregnancy. The procedure may somewhat improve the appearance of stretch marks, especially those located below the navel.
At Advanced Plastic Surgery, Dr. Timek strives to provide the best results for a Grand Rapids Mommy Makeover in the area. If you are a recent mother and miss your old contours, please keep reading below to learn more about this increasingly popular procedure.
What is a mommy makeover?
A Mommy Makeover is a combination of surgical procedures designed to get new mothers back to their pre-pregnancy bodies. While this procedure can be a mixture of multiple surgeries, there are three primary areas that most moms focus on to achieve tighter bodies: Breasts, Stomach, and Stubborn Fat.
These are some of the more common procedures that are performed in the average Mommy Makeover:
Breast Augmentation
Breast Lift
Buttock Augmentation
Liposuction
Tummy Tuck
Vaginal Rejuvenation
What are the Benefits of a Mommy Makeover?
At Advanced Plastic Surgery in Grand Rapids, MI, Dr. Timek has seen her Mommy Makeover patients reap the following benefits from their procedure:
Clothing fits better

Enhances your cleavage

Get your pre-pregnancy figure back

Increase your confidence

Multiple surgeries at one time

Potentially get rid of stretch marks

Produces a more dramatic effect

Replenishes your skin

Tighten loose skin 
Who are the Best Candidates for a Mommy Makeover?
The best candidates for a Grand Rapids Mommy Makeover are women who:
Are you at your ideal body weight

Are finished with childbearing

Are in good medical health

Have a positive outlook and realistic expectations
If you plan to become pregnant or lose weight in the future, you should discuss this with Dr. Timek. Scarring from previous abdominal surgery may limit the results of your abdominoplasty or breast surgery. 
"Pregnancy can take a toll on the body. It's time to focus on yourself"
– Ewa Timek, MD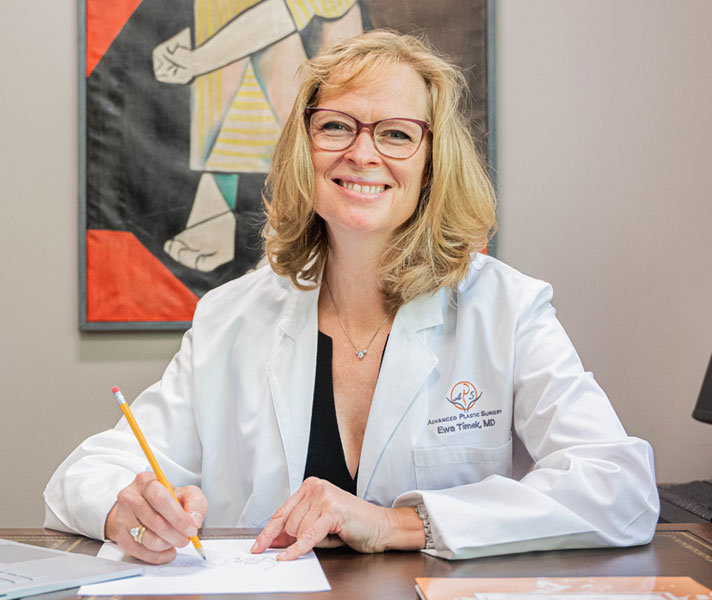 What's The First Step?
AT ADVANCED PLASTIC SURGERY
The first step in getting a Mommy Makeover in Grand Rapids, MI is to contact Advanced Plastic surgery and request a consultation. During your appointment with Dr.Timek, you will be asked about the results you would like to achieve, discuss your medical and surgical history, and receive a full examination of your body. When discussing your medical history, please be open with Dr. Timek as it will help her make the best and safest decisions for you. After you and Dr. Timek discuss the best procedures for you, she will create a surgical plan just for you. If you agree with her plan, our Patient Coordinator will help you schedule your surgery date.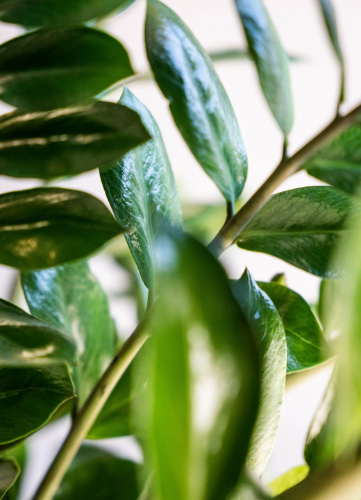 What to Expect on the Day of Your Mommy Makeover?
On the day of your Mommy Makeover, you will begin with an administration of anesthesia by one of our fellowship-trained Anesthesiologists. Depending on what you discussed with Dr. Timek during your consultation, this will either be intravenous sedation or general anesthesia. Once you are properly sedated, your surgery will begin.
During your consultation, Dr. Timek will discuss what you should expect on the day of your Mommy Makeover surgery, but for a better understanding of what your surgery will entail, please read the "What to Expect" sections for the following procedures:
Mommy Makeover Recovery
After your surgery, your incisions will be covered with a gauze or bandage to prevent infection. Depending on which surgeries you have will determine your recovery time and experience. You will be able to return home to recover in peace, but you should have a family member or friend available to give you a ride. 
We strongly recommend that you have a qualified adult with you during the initial stages of your recovery as you will be sore and unable to lift anything, which unfortunately does include your child. If you have any hesitancies about your recovery time, please discuss them with Dr. Timek and consider getting your Mommy Makeover at a time when you will need to be less hands-on with your child.
For additional information on how your recovery will be, please look at the aforementioned procedure pages on our website for a better understanding of what it will be like.
Advanced
Cosmetic Recovery
Advanced Cosmetic Recovery is designed to accelerate healing in the postoperative period and shorten the recovery time for the patient. This regimen incorporates several therapies and modalities that work synergistically to improve patient comfort, optimize results, and reduce complications. It is sometimes used before surgery to prepare the tissues for intervention. An Advanced Cosmetic Recovery Package is included with certain cosmetic procedure.
AVERAGE COST
how much does a Mommy Makeover cost in grand rapids?
The cost of a Mommy Makeover in Grand Rapids is largely dependent on which combination of surgeries you choose to receive, among other factors. The best way to learn how much it will cost for you is to have your consultation with Dr. Timek and tell her what you are trying to achieve. After she creates your surgical plan with that information, our Patient Coordinator will be able to provide you with a complete pricing breakdown.
Why Choose
Advanced Plastic Surgery
Dr. Ewa Timek is a 15+ year board-certified plastic surgeon who specializes in a broad spectrum of cosmetic, reconstructive, and non-surgical procedures. After getting her medical degree from Stanford University School of Medicine, she went on to study plastic surgery and get her Board Certification from Loma Linda University in California. Throughout the years she also served as the principal investigator of various research projects which resulted in multiple publications. Dr. Timek is a proud member of the American Society of Plastic Surgeons (ASPS) and the American Society of Reconstruction Microsurgery (ASRM) and serves on the editorial boards of the Microsurgery Journal and Annals of Plastic Surgery.
Become a Patient
contact us
If you've had the joy of bringing new life into this world but are now stuck with a body that just isn't the same, a Mommy Makeover in Grand Rapids from Advanced Plastic Surgery could be just what you need to regain your confidence. To schedule your consultation with Dr. TImek, please give our clinic a call at (616) 323-3102, or request an appointment through our website today!
Patient Resources
Advanced Plastic Surgery
We're here to help, with a number of patient resources designed to make your experience as comfortable as possible. Read through the materials below, and don't hesitate to reach out.