Introduction To
Post-Bariatric Surgery
You've just had a dramatic change in your weight due to surgery, a recent pregnancy, or a lifestyle change, but now you are left with excess skin that is loose and sagging. While there are many different methods and techniques to achieve a smoother, leaner-looking appearance, it's hard to determine which would be best for you. There are non-surgical and surgical options out there, but overall, the success of body contouring, whether it is done to reduce, enlarge, or lift is influenced by your age and by the size, shape, and skin tone of the area to be treated. Dr. Timek at Advanced Plastic Surgery does her absolute best to provide benefitial Post-Bariatric Surgery results in Grand Rapids that leave her patients satisfied. To learn a more about the surgical options you have, we have included information below.
What is Post-Bariatric Surgery?
Post-Bariatric Surgery is a body contouring surgical procedure that is often performed after major weight loss. It reduces the excess skin and fat that is left behind from the expansion of skin, loss of fat, and lack of tissue elasticity that often occurs after a major weight loss. This sagging skin commonly develops around the face, neck, upper arms, breast, abdomen, buttocks, and thighs and can make your body contour appear irregular and misshapen.
Some contouring procedures leave only small, inconspicuous scars. More noticeable scars may result when surgical removal of fat and skin is necessary to achieve your desired result. Most patients find these scars acceptable and enjoy greater self-confidence when wearing a bathing suit or form-fitting clothes.
It is not uncommon, depending on individual patient factors, the extent of surgery needed, and surgeon preference, for massive weight loss patients to have multiple operations performed in stages. In such cases, the waiting period between surgeries ranges from weeks to several months or longer. During your consultation, Dr. Timek will advise which procedures are appropriate for your particular anatomy.
What are the Benefits of Post-Bariatric Surgery?
Patients who get Post-Bariatric Surgery in Grand Rapids have been able to enjoy the following benefits:
Able to move better

Boosted self-esteem and confidence

Improvement in mood and quality of life

More clothing options

Potentially require less prescription medication 

Physical activity is easier and more fun to participate in
Who are the Best Candidates for Post-Bariatric Surgery?
If you have undergone dramatic weight loss either through diet and exercise or bariatric surgery, and you are at your optimum weight loss goal, you may be a good candidate for this surgery and may wish to consider undergoing this procedure. The best candidates for Post-Bariatric Surgery in Grand Rapids, MI are those with the following characteristics:
At a stable weight

Currently have loose, sagging skin in areas that can't be tightened with exercise

Have had surgery, recent pregnancy, or healthy routine that has caused dramatic weight loss

Maintain realistic expectations for the procedure

Nonsmoker

Overall good general health
"We would be happy to help with your lifestyle change!"
– Ewa Timek, MD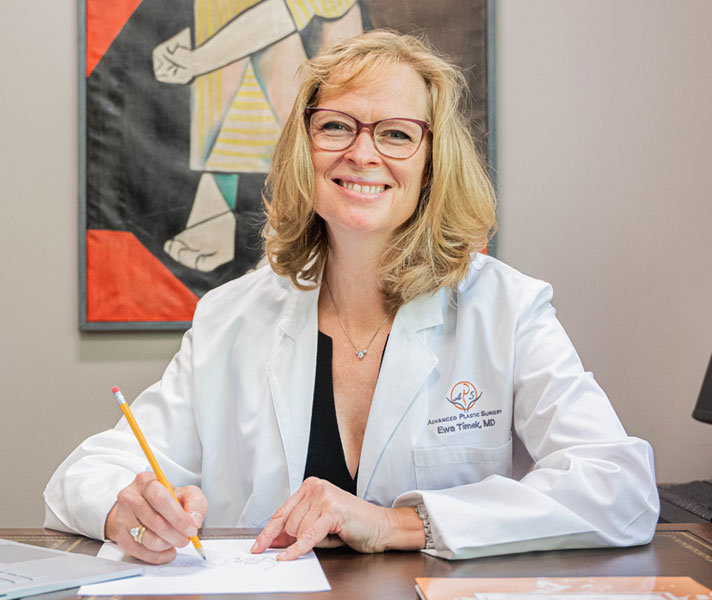 What's The First Step?
AT ADVANCED PLASTIC SURGERY
The first step in getting Post-Bariatric Surgery in Grand Rapids is to contact Advanced Plastic Surgery. When you come in for your appointment, you will meet with Dr. Timek and discuss the areas of your body that you are interested in working on. She will be able to answer any questions you may have and will give you a full examination in order to make her expert suggestions on how to achieve your goals. She will also discuss your medical, health, and surgical history, during which time you need to be as open and honest with her. Your clarity will help Dr. Timek make the best and safest choices for you and prevent unnecessary risks or side effects.
Once she has spoken with you and collected the information she needs, Dr. Timek will create your surgical plan. If you agree with her and the direction she is looking to go, the next step is to schedule your surgery with our Patient Coordinator. Before you leave our office, you will be provided some specific directions that will help you have the best opportunity for a safe and successful surgery and recovery.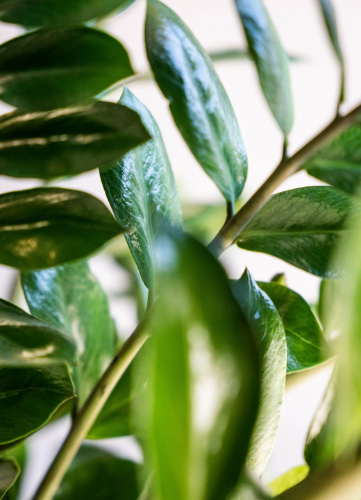 What to Expect on the Day of Post-Bariatric Surgery?
Your experience will vary depending on which procedure you are getting, but regardless of which procedure it is, you will begin by receiving a form of anesthesia from one of our fellowship-trained Anesthesiologists. Depending on what it discussed with Dr. Timek during your consultation, your anesthesia could be in the form of general anesthesia or intravenous sedation.
To learn more about what you can expect on the day of your procedure, please refer to its specific page on our website:
Arm Lift (Brachioplasty)

Breast Lift (Mastopexy)

Facelift

Stomach Lift (Abdominoplasty)

Lower Body Lift (Belt Lipectomy)
Post-Bariatric Surgery Recovery
After your Post-Bariatric Surgery, you will be able to return home for a comfortable recovery. You should have a friend or family member available to help you get home safely. Dr. Timek will temporarily prescribe you medications to reduce the chance of infection and provide you with some relief from any pain or discomfort you may feel.
Your recovery will vary depending on which procedure(s) you are getting, but no matter which one it is, Dr. Timek will want to see you about a week after surgery so she can remove any stitches or bandages she applied and monitor your recovery.
If you would like to learn more about the specific recovery processes, please refer to the specific procedures page on our website.
AVERAGE COST
how much does Post-Bariatric Surgery cost in grand rapids?
The cost of Post-Bariatric Surgery in Grand Rapids is based on a wide variety of factors but specifically which surgery you are receiving to improve your aesthetic appearance. After meeting with Dr. Timek and she assess your needs, our Patient Coordinator will give you a price breakdown for the entirety of your treatment.
Why Choose
Advanced Plastic Surgery
Advanced Plastic Surgery in Grand Rapids is staffed by some truly wonderful and helpful people who care about providing our patients with a comfortable environment with the latest, most up-to-date, and evidence-based information. Led by Dr. Ewa Timek, a board-certified plastic surgeon with nearly 2 decades of experience, we strive to deliver comprehensive and sound medical advice that will guide patients through the decision-making process. Dr. Timek is a medical graduate of Stanford University and a proud member of both the American Society of Plastic Surgeons (ASPS) and the American Society of Reconstruction Microsurgery (ASRM). Her dedication to her craft and patients has earned her the Reconstructive Surgeon of the Year Award from the Grand Rapids Medical Education Partners.
Post-Bariatric Surgery
Video Testimonials
Dr. Timek & team pride themselves on recommendations based on proven results. Check out real patient stories!
Become a Patient
contact us
If you have recently had dramatic weight loss due to surgery, post-pregnancy, or exercise, but are suffering from loose skin as a result, Post-Bariatric Surgery in Grand Rapids could be an excellent solution for you! To schedule your consultation with Dr. Timek, you should call Advanced Plastic Surgery today at (616) 323-3102. You can also request an appointment through our website and a member of our friendly and knowledgeable team will be in touch with you.
Patient Resources
Advanced Plastic Surgery
We're here to help, with a number of patient resources designed to make your experience as comfortable as possible. Read through the materials below, and don't hesitate to reach out.