Introduction To
Brazilian Butt Lift
Changes to your contour come with action, as diet and exercise can go a long way in shaping the body. This isn't always the case for everyone; for some, it's not enough to achieve specific results for a rounder backside. This can leave many feeling helpless after months and even years of hard mental and physical work. This instance is what makes a Brazilian Butt Lift so popular. In Grand Rapids, a Brazilian Butt Lift (also known as BBL) procedure is designed to create an attractive hourglass figure and enhance feminine curves. The procedure focuses on improving the size, enhancing contour, restoring balance, and improving the firmness of your buttocks. The result is a more youthful-looking backside and a slimmer waistline. If you've heard of a Brazilian Butt Lift and are curious about more permanent results than exercise alone, read more about the procedure to see if you're ready to achieve a fuller, shapelier behind.
What is a Brazilian Butt Lift?
A Brazilian Butt lift or Buttock Augmentation reshapes and enhances your gluteal area. However, a Brazilian butt lift isn't a traditional "lift" procedure like a Facelift or Breast Lift despite its name. Most commonly, the popular surgery is performed using your own tissue, known technically as autologous fat transfer. In many cases, the fat is removed from a "problem area," such as the hips, thighs, or lower abdomen, so the results improve not only the aesthetics of your backside, but also the entire lower body. The Brazilian Butt Lift is more about increasing the backside volume. In contrast, a standard Butt Lift procedure focuses more on lifting a drooping buttock and does not necessarily involve augmentation.
What are the Benefits of Brazilian Butt Lift?
Unlike other forms of Buttock surgery that use silicone buttock implants, a Brazilian Butt Lift is praised for providing more natural-looking results while creating more roundness in your backside. The surgery is very beneficial if you're bothered or self-conscious by imbalances on your bottom that make it difficult to wear clothing comfortably. Below, we've included some of the benefits Our Grand Rapids Brazilian Butt Lift patients have experienced with Dr. Ewa Timek: 
A natural look and feel

Is a safe procedure

Improved body balances

Less chance of infection

Less visible cellulite

Fast results

Reduced pockets of fat in other areas of your body

Clothing becomes more flattering
Who are the Best Candidates for Brazilian Butt Lift?
If you find yourself genetically predisposed to a flat backside, you may be a candidate for a Brazilian Butt Lift. Because Dr. Ewa Timek uses fat to reshape your buttocks for a more natural look and feel, you must have enough excess fat in your hips, thighs, or lower abdomen to remove and transfer to your butt. This evaluation and other questions to see if you are a good candidate for a BBL can be assessed in a consultation. Candidates for a Brazilian Butt Lift treatment in Grand Rapids will include those interested in the following:
Correcting the appearance of cellulite

Improving the size and shape of buttocks

Removing undesirable fat

Slimming down and smoothing out your contour
We also look for candidates who: 
Contain significant soft tissue looseness in the gluteal area

Are healthy individuals without medical conditions that impair healing or increase the risk of surgery

Individuals with a positive outlook and realistic goals

Nonsmokers
"Enjoy your beautiful self!"
– Ewa Timek, MD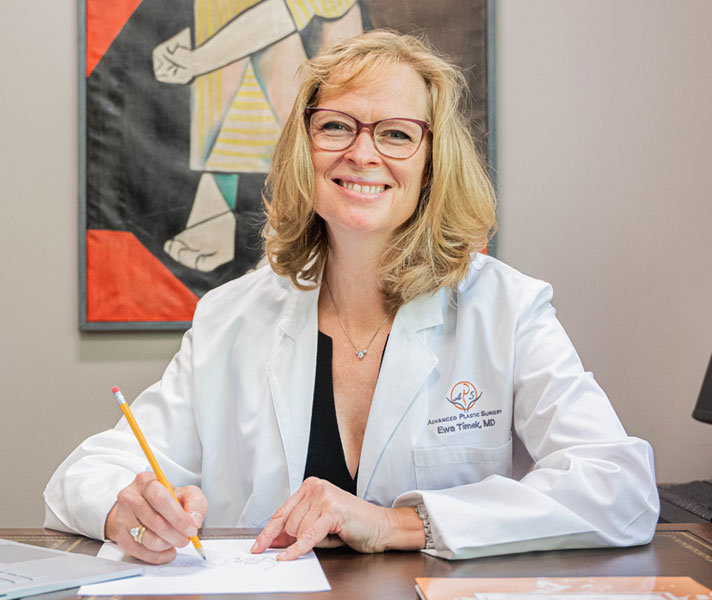 What's The First Step?
AT ADVANCED PLASTIC SURGERY
If you're interested in getting a Brazilian Butt Lift in Grand Rapids, the first step begins with scheduling a consultation. Our team considers your appointment of the utmost importance, and our technicians are here to answer any questions or concerns you have with your BBL. During the consultation, we will evaluate your backside and determine the best route for fat transfer based on your desired results. You will also be asked to discuss your medical history to prevent any possible risks, so you must be clear and direct when talking about this with Dr. Ewa Timek. We take time to carefully evaluate your buttocks and the quality of your skin and look forward to discussing your concerns, answering your questions, and explaining your options for your Brazilian Butt Lift in detail.
Once you and Dr. Ewa Timek agree on the plan, our Patient Coordinator will schedule your procedure at Advanced Plastic Surgery and provide instructions to prepare for your BBL.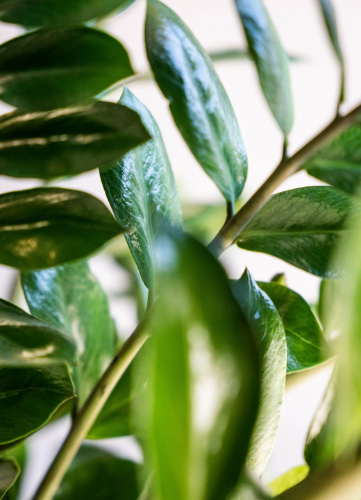 What to Expect on the Day of the Brazilian Butt Lift
We aim for the day of your BBL to feel as comfortable and smooth as possible. Brazilian Butt Lift surgery is usually performed as an outpatient procedure under general anesthesia. Once the target area has been numbed, Dr. Ewa Timek will use liposuction on agreed-upon areas, leaving these treated locations with a slimmer, more contoured, and toned appearance. Liposuction itself involves making incisions in the skin and then using a tube to remove fat from the body. The fat stores that have been removed from your body are purified and readied for injection into your buttocks. Dr. Ewa Timek finishes by injecting the processed fat into specific areas of the buttocks to create a more spherical, full look. Once the desired shape and lift are achieved, incisions are closed up with stitches, and the treated areas are wrapped with a dressing, followed by a compression garment.
Brazilian Butt Lift Recovery
Recovery is something we take pride in, aiming to set all our patients up for much success after surgery. In general, recovery from a BBL takes about a total of six-eight weeks. The first several days after your Brazilian Butt Lift you may experience some of the following: 
Your butt may be swollen and bruised

Your incisions may bleed slightly

You may retain fluid around your affected areas
You should be able to leave after being discharged, although we do recommend having a ride lined up to take you home. For the first two weeks, you will need to avoid both sitting and laying directly on your backside, and always be mindful when putting any pressure on the areas involved in the surgery. You will be asked to wear compression garments for a few weeks to minimize swelling. 
After a few weeks, you may be able to sit for short periods of time on a donut pillow. You won't be able to sit without your pillow for approximately eight weeks; this is very important. At this point, you may be able to participate in light exercises. However, you should avoid heavy lifting or strenuous activities for a few months. Dr. Ewa Timek asks that you return for your follow-up appointments to assess your recovery and see how your fat grafts are adjusting to their new location. These appointments can be scheduled once the surgery is complete.
Advanced
Cosmetic Recovery
Advanced Cosmetic Recovery is designed to accelerate healing in the postoperative period and shorten the recovery time for the patient. This regimen incorporates several therapies and modalities that work synergistically to improve patient comfort, optimize results, and reduce complications. It is sometimes used before surgery to prepare the tissues for intervention. An Advanced Cosmetic Recovery Package is included with certain cosmetic procedure.
AVERAGE COST
how much does a Brazilian Butt Lift cost in grand rapids?
The cost for a Brazilian Butt Lift in Grand Rapids can vary on a number of factors. Cost questions, breakdowns, and transparency is essential to us. In a consultation, we aim to help you understand exactly what your costs will look like based on the procedure approach.
Why Choose
Advanced Plastic Surgery
A Brazilian Butt Lift can boost your self-confidence and set you on a new course in life. At Advanced Plastic Surgery, you will be welcomed by our warm, caring staff that attends to your individual needs for this major life decision. Every effort will be made to ensure that you are comfortable and that your medical concerns are addressed at every visit regarding the surgery. Plastic Surgery and Aesthetic Procedures can be intimidating to many. Our staff strives to change this idea and deliver comprehensive and sound medical advice to guide patients through the decision-making process. Dr. Ewa Timek and her team are dedicated to providing our patients with the latest, most up-to-date, and evidence-based information so that together we can determine the best course of treatment for our patients. Your Brazilian Butt Lift can start today, and we can't wait to take the journey with you.
BECOME A PATIENT
contact us
We hope this page instilled the confidence you need to initiate a call to our office; it's time to take the step forward towards a more balanced backside. The most important phase to beginning your process of a BBL is to schedule a consultation. A polite and knowledgeable staff member will take your phone call, answer any preliminary questions, and establish a consultation date and time to discuss your inquiry further. If you are considering Butt Augmentation of any kind, then contact Advanced Plastic Surgery to schedule an evaluation. Our Office Manager is always available to assist you with any questions or compliments you wish to share. Please feel free to call at 616-323-3102, or fill out the contact form, so that we may accommodate you at your earliest convenience.
Patient Resources
Advanced Plastic Surgery
We're here to help, with a number of patient resources designed to make your experience as comfortable as possible. Read through the materials below, and don't hesitate to reach out.