Introduction
Scar Reduction
Scar rehabilitation is the restoration of form and function in scar patients. Multiple therapeutic approaches are used in scar management, including surgery (z-plasty), physical therapy, compression, silicone sheeting, and corticosteroid therapy. Leading the way in scar treatments are lasers, which are scientifically precise and effective treatment modalities to rehabilitate and improve scars. Lasers can be used as monotherapy or as an adjunct to surgery and other nonsurgical techniques such as Microneedling Radiofrequency or PRP. Lasers are divided into ablative and non-ablative (vaporizing and non-vaporizing), depending on the depth of penetration, wavelength, and absorption. Both types of lasers play a role in scar management. All lasers should be used judiciously in patients with skin types Fitzpatrick IV to VI because of a high side effect profile, primarily irreversible hypopigmentation.
At Advanced Plastic Surgery, we strive to achieve the best results from Scar Reduction therapy in the Grand Rapids area. If you have some scars that you are looking into removing, we would love to talk about them. For more information regarding this procedure, please read further to learn more about it.
What is scar reduction?
Scar Reduction is a treatment that helps minimize a scar's presence on your body using the water in your skin to absorb the laser energy. Ablative lasers are known to yield good results in treating unsightly or hypertrophic scars and keloids, and the two most commonly used ablative lasers are the CO2 laser and the Erbium YAG laser. Both lasers increase thermal energy, which results in vaporization. Additionally, the microchannels in the dermis created by lasers allow for Laser-Assisted Delivery (LAD) of drugs that can modify a scar. Non-ablative lasers are a continuation of treatment after ablative lasers and have also been shown to stimulate extracellular matrix deposition, such as collagen, which makes these lasers desirable for depressed or atrophic scars.
In addition to the alteration of collagen deposition, another component of laser scar management is redness reduction. Redness of skin or scars is more pronounced if more blood vessels containing cells with oxyhemoglobin are present, the target of Nd: Yag and Intense Pulse Light (IPL) treatments. For patients with darker skin complexion and higher Fitzpatrick scores, Microneedling Radiofrequency treatment may be more appropriate. Our combined laser modalities can expedite wound healing and make scars much less perceptible.
What are the Benefits of Scar Reduction?
At Advanced Plastic Surgery, we have seen our Scar Reduction patients in Grand Rapids enjoy the following benefits from their treatment:
Fractional benefits

Ideal for all scar types

Less harsh than traditional methods (Non-Ablative)

Resolve deep scarring and pitting

Safe for all skin Types
Who are the Best Candidates for Scar Reduction?
The best candidate for Scar Reduction in Grand Rapids is anyone looking to remove damaged skin cells and diminish scars, which includes:
Acne scars

Burn marks

Dark spots, age spots, and other types of hyperpigmentation

Injury scars
It always helps to maintain a positive attitude with realistic expectations when coming in for Scar Reduction. You should also be relatively healthy with no conditions that could impair your healing. 
"Enjoy your beautiful self!"
– Ewa Timek, MD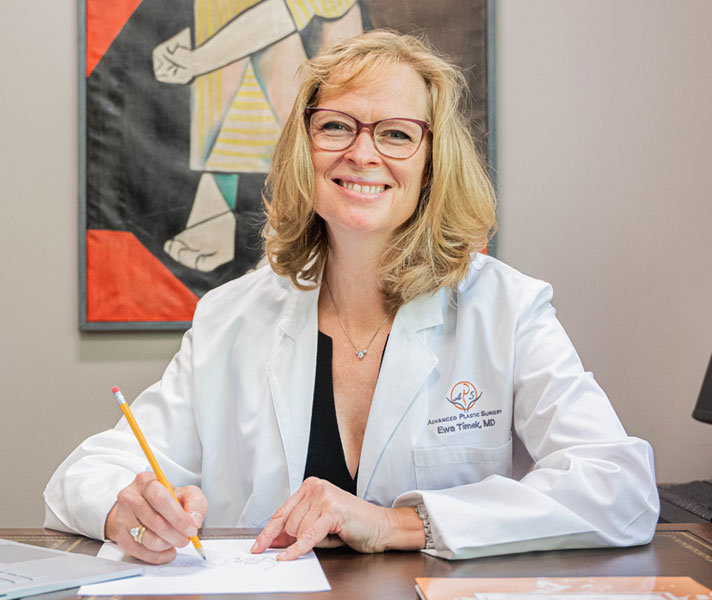 What's The First Step?
AT ADVANCED PLASTIC SURGERY
The first step in getting Scar Reduction therapy in Grand Rapids, MI is to contact Advanced Plastic Surgery and schedule your consultation. When you come in for your appointment, your scarring will be evaluated and you will be able to ask any questions you may have about the process. You will be asked about your medical and surgical history to make the best, well-informed decisions. It is very important to be open and honest when discussing your history because the clear you are, the better chances you have for a successful procedure with minimal side effects.
After all the information is gathered, your treatment plan will be created and if you agree with the plan, you will be able to have your first session performed that day. If you would like to reschedule for a better day, our Patient Coordinator will be more than happy to help you pick a date and time that is better for you.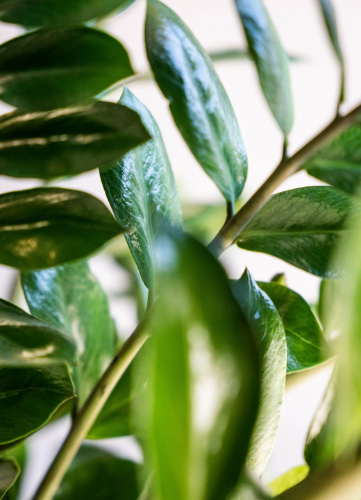 What to Expect on the Day of Scar Reduction Treatment?
When you are receiving your Scar Reduction treatment, the technician will first be using a numbing cream and apply it over the scar to make you more comfortable. They will use a handheld device that sends light pulses into the treated area. The disruption of your skin will stimulate new collagen which will allow your body to create unique, smoother skin.
Scar Reduction Recovery
After your treatment, you will be able to return to your day, but you should consider taking it easy. Our Patient Coordinator will provide you with directions to follow to achieve better results and get the most out of your treatment. You will be told to avoid direct sunlight for the first four to six weeks after your procedure, and you will need to wear quality sunscreen whenever you are outside.
Many patients will require between three and ten days for their skin to heal, but if you have any pain during this time, you will be able to treat it with cold packs and over-the-counter pain medication. You will most likely require multiple sessions over time so that you can achieve the best results from your procedure.
Average Cost
how much does scar reduction cost in grand rapids?
The cost of Scar Reduction in Grand Rapids will be determined by a variety of factors, including the size and location of your scar. After coming in for your consultation and the technician can assess your scar, they will create your treatment plan and our Patient Coordinator will provide you with a price breakdown.
Why Choose
Advanced Plastic Surgery
Advanced Plastic Surgery in Grand Rapids, MI is dedicated to providing our patients with the latest and greatest techniques from a knowledgable and friendly staff who are focused on providing evidence-based information and support. We make every effort to ensure that you are comfortable and that your medical concerns are addressed at every visit. Our clinic is owned and operated by Dr. Ewa Timek, a board-certified plastic surgeon for over 15 years.
Become a Patient
contact us
If scars are causing you discomfort or creating image issues for you, Scar Reduction in Grand Rapids from Advanced Plastic Surgery could be a wonderful solution for you! Call our clinic at (616) 323-3102 to schedule your consultation or you can request an appointment through our website and one of our team members will be in touch with you.
Patient Resources
Advanced Plastic Surgery
We're here to help, with a number of patient resources designed to make your experience as comfortable as possible. Read through the materials below, and don't hesitate to reach out.