Introduction To
RF Mirconeedling
Since 100 B.C., ancient Chinese Medicine has been utilizing the practice of acupuncture – a technique that requires sticking needles into strategic points of a person's body to heal it. Now, whether or not you believe in the art or if you even want to consider it as a cure-all, the fact that it still gets practiced today should suggest there's a method to the madness. While we don't offer acupuncture at our clinic, we do utilize smaller needles in such a way that has been scientifically proven to help stimulate collagen and elastin, which can lead to a more youthful appearance. For the last 5 decades, estheticians have been practicing the technique of microneedling, and through the combination of research and technological breakthroughs, there's an even more advanced and helpful procedure available.
Advanced Plastic Surgery offers RF Microneedling to the Grand Rapids area as a way of treating various skin conditions and giving our patients healthier skin. Below, we have provided some information on this wonderful treatment.
What is RF Mirconeedling?
Microneedling Radiofrequency (RF) combines fractional radiofrequency technology with microneedling to deliver energy into the lower layers of the skin. The dermis (the second layer of our skin) contains fibroblasts responsible for producing collagen-the supporting structure of our skin. The Microneedling machine accesses this layer of our skin by creating microchannels with microscopic needles situated on the headpiece. With each stamp of the headpiece, heat energy is delivered to the dermis at precisely predetermined depths to encourage collagen and elastin production. You can continue with everyday activities with minimal contraindications and little to no downtime. After 3 treatments at 6-week intervals, Microneedling RF can greatly improve the appearance of wrinkles, pore size, scars including acne, and skin laxity.
Microneedling causes trauma to the skin with a controlled amount of microscopic very small needles and driving channels into the skin that cause trauma to bring in new collagen and new elastin so that you can soften fine lines, and wrinkles, help to repair scars whether from acne or an accident. It's kind of the jack of all trades when it comes to correcting the skin without actually physically putting something into your skin or the skin layers.
What are the Benefits of RF Microneedling?
Our team at Advanced Plastic Surgery has seen our RF Microneedling patients in Grand Rapids enjoy the following benefits:
Brighter, more youthful-looking skin

Can be done on any part of the body

Customizable (pairs great with chemical peels and microdermabrasion)

Encourages collagen and elastin production

Evens out skin tone and decreases hyperpigmentation

Gives you smoother, firmer skin

Improved skin texture

Makes your pores smaller and tighter

Reduces visibility of acne scarring and other scars
*With all of the wonderful benefits, this treatment has, the one thing you should keep in mind is that it is not a "quick fix" and will require time and multiple treatment sessions.
Who are the Best Candidates for RF Microneedling?
From young women to older men, RF Microneedling is a great treatment for practically anyone. Ideal candidates are those looking to treat the following conditions:
Acne scarring

Fine lines

Premature aging

Stretch marks

Sun damage

Uneven skin texture and tone
You should maintain realistic expectations from this treatment and be overall healthy, but one of the great things about radiofrequency is that it's colorblind, so even if you have a lot of pigmentation, it will not damage your skin.
"Enjoy your beautiful self!"
– Ewa Timek, MD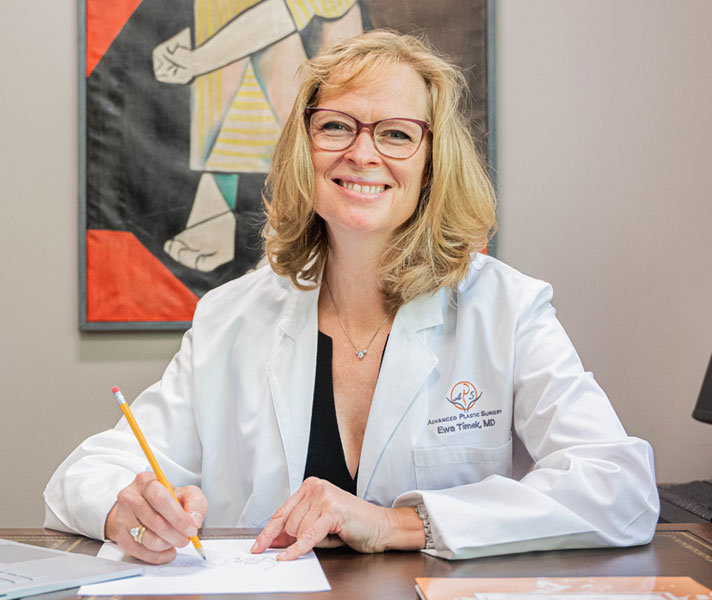 What's The First Step?
AT ADVANCED PLASTIC SURGERY
The first step in getting RF Microneedling in Grand Rapids is to contact Advanced Plastic Surgery and schedule your consultation. During this appointment, you will meet with your technician and be able to discuss what you hope to achieve from the treatment. You will be asked about your medical history and the technician will examine the area or areas that you are looking to improve. Once they have all of the information they need, your technician will create a customized treatment plan for you. If you agree with the plan made, you can either have your first RF Microneedling session right away or schedule a future session with our Patient Coordinator.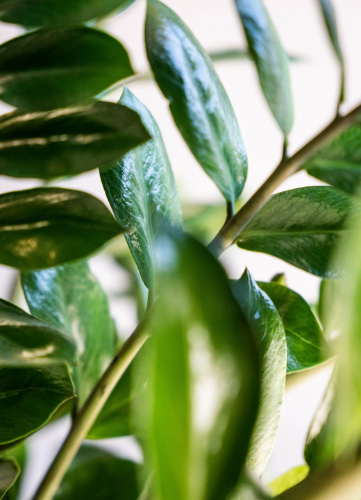 What to Expect on the Day of RF Microneedling
When you come into our office for your RF Microneedling, you will first be numbed with a cream or a numbing agent before the treatment. It is applied everywhere to the skin to make you as comfortable as possible because needles are used to create controlled trauma on your skin. We also keep the skin nice and cool to keep you comfortable with a "chiller" during the microneedling process. The technician then uses a warm towel to open up the pores which properly prepares them to receive the trauma and keep your skin as clean as possible. 
Next, the technician uses the radiofrequency micro-needling machine to "stamp" the skin and then performs a 50% overlap to make sure that every area of the skin has been affected. A topical serum is then applied to help promote collagen regrowth and DNA repair. 
Then we put a gel-applied cooling mask on you from our signature line. While it is designed to cool your skin, it has elements like chamomile and algae in it, so it also soothes the skin. To make sure that your healthy new cells are not destroyed, we give you a quality SPF to wear when you leave.
The whole treatment will take about an hour to perform.
RF Microneedling Recovery
You will be able to return to your daily routines after your treatment. The results of microneedling can be permanent but do require some effort on your part. You will have healthy, new cell growth that you will want to protect against the sun, and pick up a good skin cleansing routine. If you have any sort of discomfort or swelling, ice packs or cold compresses can help alleviate that. 
As mentioned earlier, you should be aware that this is a long-term treatment and you won't see results immediately. RF microneedling is normally performed in a series of 3 sessions, about 4 – 6 weeks apart, so if you prep your skin beforehand, it's a great way to improve the results. You will want to maintain your skin during your recovery either on your own or with other skin treatments that we offer, such as Microdermabrasion or a Chemical Peel. By prepping your skin and making sure it's at optimum health before doing something bigger, you not only will look better, but you will get more out of every treatment.
AVERAGE COST
how much does RF Mirconeedling cost in grand rapids?
The cost of RF Microneedling in Grand Rapids is based on several factors but is primarily determined by the size of the area you are trying to treat. When you have your consultation with the technician, they will create your treatment plan and our Patient Coordinator will be able to give you a breakdown of the price of your treatment.
Why Choose
Advanced Plastic Surgery
Advanced Plastic Surgery in Grand Rapids, MI is dedicated to providing our patients with the latest, most up-to-date, and evidence-based information. Owned and operated by Dr. Ewa Timek, she leads our team in delivering deliver comprehensive and sound medical advice that will guide patients through the decision-making process. Dr. Timek is board-certified with the American Society of Plastic Surgeons (ASPS) and is also a member of the American Society of Reconstruction Microsurgery (ASRM). She has been a staff member at Standford University School of Medicine and Loma Linda University, California. She has also served on the editorial boards of the Microsurgery Journal and Annals of Plastic Surgery.
Become a Patient
contact us
If you are interested in how RF Microneedling can help you, Advanced Plastic Surgery wants to help you in any way that we can. Call us at (616) 323-3102 to schedule your consultation with one of our certified technicians or request an appointment through our website and one of our team members will be in touch with you soon.
Patient Resources
Advanced Plastic Surgery
We're here to help, with a number of patient resources designed to make your experience as comfortable as possible. Read through the materials below, and don't hesitate to reach out.