Introduction To
Vaginal Rejuvenation
Truth be told, every woman wants to feel powerful, sexy, and wanted. While you work so hard to achieve these characteristics, if there's an area of the body that causes even the slightest bit of concern, it's hard to stay fully confident. For many women, being nude is one of the most vulnerable positions they can be in, and the appearance of their vagina can be a major concern. Whether it's due to childbirth, age, or genetics, this is one area that may need more than an exercise routine to return to its natural beauty.
At Advanced Plastic Surgery, Dr. Timek strives to provide her patients with the best results for Vaginal Rejuvenation in Grand Rapids. If you are intrigued by the possibilities that this procedure can provide you, we encourage you to learn more about it with the information we have included below.
What is Vaginal Rejuvenation?
Estrogen deficiency leads to a variety of physical changes in the vulva, vagina, and lower urinary tract, associated with vaginal dryness, burning, irritation, lack of lubrication, painful intercourse, as well as urinary symptoms of urgency, painful urination, and urinary tract infections. Vaginal discomfort and urinary incontinence can also occur in pre-menopause and after childbirth. These symptoms are chronic in nature and may worsen with time jeopardizing sexual function and the quality of life. Local estrogen treatment may be effective to treat vaginal changes, however, the data on its safety particularly in women with a personal history of estrogen-dependent tumors are lacking. Laser vaginal rejuvenation has been shown to be effective and safe in treating the troublesome vaginal and urinary conditions of menopause, increasing sexual function, and improving the quality of life.
What are the Benefits of Vaginal Rejuvenation?
Dr. Timek has seen her patients in Grand Rapids enjoy the following benefits from their Vaginal Rejuvenation:
Enhanced sexual sensation

Help with incontinence (leaking urine)

Improved personal comfort

Increased confidence level

More lubrication and moisture

Restored tightness in the vaginal canal

Strengthen weak vaginal and pelvic muscles

Tailored to your individual needs
Who are the Best Candidates for Vaginal Rejuvenation?
In addition to being an adult in overall good general health, the best candidates for Vaginal Rejuvenation are experiencing the following:
Decrease in sexual satisfaction

Difficulty reaching orgasm

Loss of self-esteem due to vaginal laxity

Pain during sex

Stress urinary incontinence

Vaginal burning and/or itching

Vaginal dryness
"Enjoy your beautiful self!"
– Ewa Timek, MD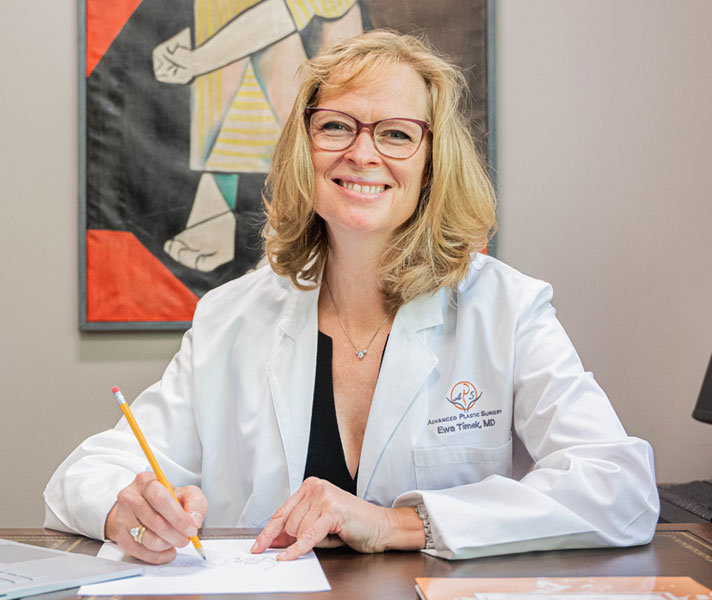 What's The First Step?
The first step in getting Vaginal Rejuvenation in Grand Rapids, MI is to contact Advanced Plastic Surgery and schedule your consultation with Dr. Timek. When you come in for your appointment, you will be able to address your current concerns and ask questions regarding the procedure. Dr. Timek will ask you about your medical history and give you a proper examination to determine how to appropriately craft your surgical plan. Once it has been created and if you agree with her plan, you will be able to schedule your surgery with our Patient Coordinator.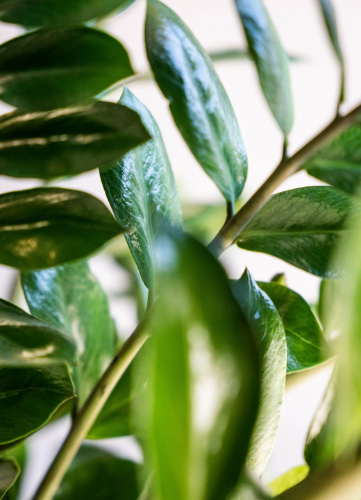 What to Expect on the Day of Vaginal Rejuvenation
The CO2 fractional laser gently and painlessly acts on the vaginal walls through a special scanner. This action creates indistinguishable micro-lesions that are required for the production of new collagen which reorganizes and re-equilibrates the components of the vaginal mucosa and the urogenital structures.
Vaginal Rejuvenation Recovery
Most women report slight localized discomfort following the laser treatment and during the first few days after the session. Usually, ladies are able to resume their normal routine after 1 -3 days. Most women report slight localized discomfort following the laser treatment and during the first few days after the session. Usually, ladies are able to resume their normal routine after 1 -3 days.
A tissue regeneration process lasting numerous weeks is triggered with each laser treatment. Significant improvements can be seen even after the first treatment: the vaginal mucosa becomes more nourished and hydrated and the epithelium becomes thicker, more toned, and elastic. 
The correct vaginal pH becomes reestablished, which helps maintain its natural protective barrier and reduces the risk of infection. Enhanced vaginal tissues at the urethral opening may improve incontinence and sexual function. However, laser vaginal rejuvenation in itself cannot guarantee a heightened sexual response, since desire, arousal, and orgasm are complex, highly personal responses.
The results are immediate, even after the first treatment, and improve over subsequent months. The regeneration process that it triggers may fade over time, when it may be advisable to repeat the treatment. For best results, we recommend 2-3 treatments 4-6 weeks apart followed by one treatment annually.
There are some minimal risks. Most women report temporary side effects, slight redness, or swelling. This discomfort usually disappears in a few days. Intercourse should be avoided in the first 3-4 days after the treatment. Complementary treatments Laser vaginal treatment can be combined with labioplasty. Labioplasty changes the size or shape of the labia, typically making them smaller or correcting an asymmetry between them.
AVERAGE COST
how much does Vaginal Rejuvenation cost in grand rapids?
The cost of Vaginal Rejuvenation in Grand Rapids is based on a variety of factors, including how much change is required and what will need to be done to achieve your goals. After meeting with Dr. Timek and she creates your procedure plan, our Patient Coordinator will be able to show you how much everything will be.
Why Choose
Advanced Plastic Surgery
At Advanced Plastic Surgery in Grand Rapids, our practice specializes in a broad spectrum of cosmetic, reconstructive, and non-surgical procedures. As a 15+ year board-certified plastic surgeon, Dr. Ewa Timek leads our practice and strives to provide our patients with comprehensive and sound medical advice that will help guide them through the decision-making process. A graduate of the Stanford University School of Medicine and Loma Linda University, California, she has gone on to be a proud member of the American Society of Plastic Surgeons (ASPS) and the American Society of Reconstruction Microsurgery (ASRM).
Vaginal Rejuvenation
Video Testimonials
Dr. Timek & team pride themselves on recommendations based on proven results. Check out real patient stories!
Become a Patient
contact us
Vaginal Rejuvenation in Grand Rapids can do so much to enhance your self-esteem and health. To schedule your consultation with Dr. Timek at Advanced Plastic Surgery, please call our clinic at (616) 323-3102. You can also request an appointment through our website and a member of our team will be in touch with you soon!
Patient Resources
Advanced Plastic Surgery
We're here to help, with a number of patient resources designed to make your experience as comfortable as possible. Read through the materials below, and don't hesitate to reach out.