Introduction To
Chemical Peels
Nowadays, people will do anything for brighter, beautiful skin. New trends come and go with the promise of more radiant and blemish-free skin, but one procedure remains a constant that rises above the rest; a Chemical Peel.
Chemical Peels can assist in making the desire for new, eye-turning skin a reality, offering outstanding results. Also known to many as chemexfoliation or derma peeling, a Chemical Peel technique can take place in areas that you feel most needed to be rejuvenated; for most patients, this is in and around the facial area. There are different types of chemical peel, and this page explores the types and how they work, and if you should be our next candidate for a Chemical Peel.
What are chemical peels?
With a chemical treatment in Grand Rapids, a chemical solution is applied directly to the skin that causes it to exfoliate and eventually peel off, revealing newly revealed youthful skin. Our board-certified plastic surgeon Dr. Ewa Timek and her highly skilled technicians have perfected this restoring procedure. Chemical Peels can affect two layers of the skin, the epidermis, and the dermis. The epidermis is the visible outer layer, and the dermis sits just beneath. This deeper layer contains nerve endings, sweat glands, and hair follicles. All chemical peels remove a controlled amount of skin cells from the epidermis. Think of it as removing a thin layer of dust. A stronger peel may also remove a small part of the dermis. The results speak for themselves, as regenerated skin is exposed that is smoother and much less wrinkled than the old skin, leaving a more even color and brighter complexion. Our Peel perfection at a glance:
Mandelic Acid 40% – Targets – Redness/Rosacea, Sensitive Skin, Preteen Acne, Refreshing/Maintenance
Glycolic Acid 30 % – Targets – Mild Hyperpigmentation, Uneven skin, Mild Chrono & Photo-aging
Glycolic Acid 50% – Targets – Moderate Hyperpigmentation, Moderate Hyperkeratosis, Moderate Chrono-& Photo-aging, Uneven skin tone
Pyruvic Acid 50% – Targets – Anti-Aging, Mild Pigmentation, Texture/Large Pores, Oily skin
Eye & Lip – Targets – Dark Circles under eyes, fine lines above the lip
VI Peel
The VI Peel is a skin-resurfacing chemical peel that stimulates collagen and increases cellular turnover to reveal smoother and more radiant skin. This gentle yet powerful, anti-aging treatment is suitable for all skin types, completely painless, and provides custom exfoliation blends to target specific skin concerns, such as acne/ acne scarring, hyperpigmentation, fine lines, and overall skin rejuvenation.
As a medium-depth, medical-grade chemical peel, it contains a sophisticated blend of highly effective skin care products, which includes TCA, retinoic acid, phenol, and salicylic acid. Most patients will require a series of three to four treatments to achieve optimal results. If you suffer from a more dramatic case of hyperpigmentation or have pesky sun spots and liver spots that are aging your complexion, the VI Peel can be a wonderful solution!
A VI Peel can also be used as a first-of-its-kind body treatment to stimulate the production of anti-aging collagen to increase cellular turnover, and target troubled areas to reveal smoother, more radiant skin in just one treatment. It is safe for all skin types, tones, and textures, making it a great treatment for every patient.
What are the Benefits of Chemical Peels?
You truly don't know the benefits until you experience your Chemical Peel and its perks firsthand. Not only does it improve your skin tone and complexity, but a Chemical Peel in Grand Rapids also has the potential to stimulate new collagen and healthy skin cell growth, which are essential to a flawless complexion. The acid used removes a uniform amount of damaged skin cells across the treatment area. When done appropriately, this allows the skin to heal with minimal color changes. Below is a list of benefits that keep patients coming back to Advanced Plastic Surgery for Chemical Peels and why our technicians spend so much time specializing in the popular procedure.
Reveals smoother, fresher skin and restores a silkier texture

Removes age spots

Improves collagen growth

It gets rid of dead skin cell build-up

Diminishes the appearance of sun damage

Reduces blotchy patches

Clears up inflammation and reduces the appearance of acne

Smooths out and eliminates scarring

Lightens skin and improves dull, ruddy complexions
Our team of aestheticans will help you determine whether a light, medium, or deep chemical peel is best for your skin and the concerns you're looking to treat. 
Who are the Best Candidates for Chemical Peels?
A peel can work for several skin types who are looking for results that don't require surgery. Chemical Peels of any kind work best on fairer skin tones that contain thin layers. If you have darker skin, you may also have good results, depending upon the type of problem being treated. However, you may also be more likely to have an uneven skin tone after the procedure. Patients with freckles are not the best candidates for deep-level peels, as the results can look unnatural. Those with deep-set wrinkles or skin with heavy sagging may not be a good candidate. Our highly trained technicians will decide if you are the best candidate for this process. Dr. Ewa Timek discourages patients with infections, cut skin, sunburns, psoriasis, eczema, dermatitis, or rosacea from undergoing chemical peels. Those who are nursing or pregnant, as well as anyone who has taken Accutane in the last six months, should refrain from this procedure as well.
You'll be a good candidate for Chemical Peels if you have: 
A history of abnormal skin scarring

A naturally dark complexion or skin tone

A tendency to have extra pigmentation of your scars

Used certain acne treatments within the last year

Skin conditions or medications that make the skin more sensitive than normal
"Enjoy your beautiful self!"
– Ewa Timek, MD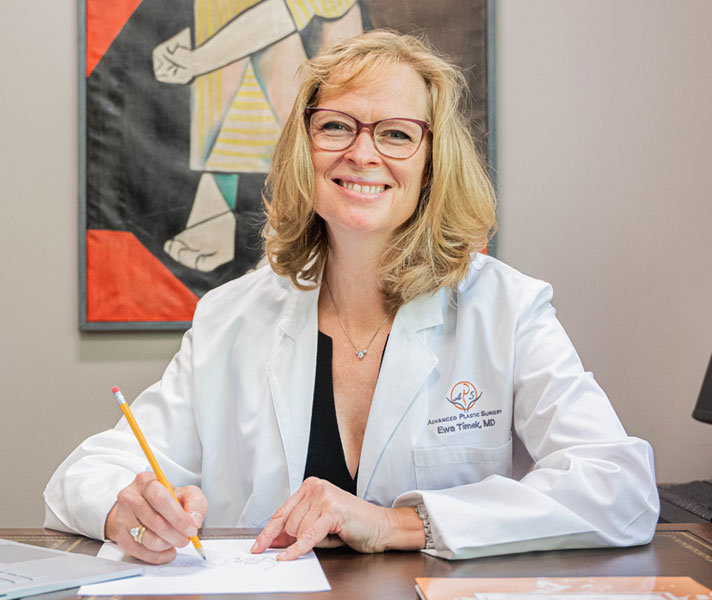 What's The Frist Step?
If you're longing for a radiant face and wondering whether you're a good candidate for a chemical peel, we encourage you to take the first step and book a consultation with Advanced Plastic Surgery. Once the consultation is booked, our team will follow an instructed process that determines what technique or peel can be used based on the patient's needs and specific skin variety. During the consultation, you will be asked about your desired skin goals and overall expectations. This will help our technician team understand your anticipations and determine whether they realistically can be achieved. It's time to take the first step toward the skin you've always wanted, and we are here to tell you that it can all start at Advanced Plastic Surgery.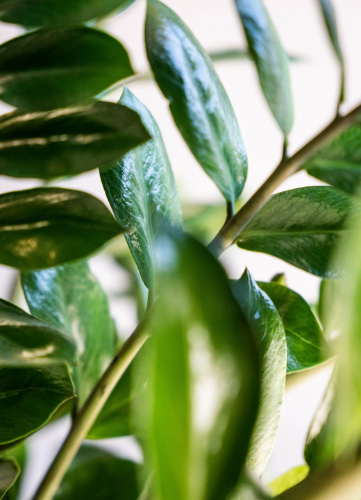 What to Expect on the Day of Chemical Peels
We strive to make your Chemical Peel as non-invasive and comfortable as possible. Once your skin has thoroughly been cleaned, a technician will apply an exfoliant acid. First to be treated will be a thicker area of skin, such as the nose, cheeks, and chin, and then to the thinner delicate areas around the eyes and mouth. You should expect to feel a slight sensation of tingling, followed by a stinging feeling. These sensations will fade after five to ten minutes, and a cold compress or pain medication will be used to help relieve any and all discomfort. Depending on the size of the area to be treated, a Chemical Peel takes about an hour or longer and is done on an outpatient basis. After the chemical peel, our team may use cool saline compresses to remove any remaining exfoliant, further polishing your skin.
Chemical Peels Recovery
Your recovery is just as important as the procedure; in fact, it's a vital time to achieve the best results possible. Chemical Peels can cause swelling and peeling, which may take one to two weeks to go away, depending on the depth and intensity of the peel. Abnormal sensations, such as itching and tingling, may be experienced as the skin heals; this is normal. It is important to keep the face dry and not shower or use face wash for the first 24 hours. When you leave Advanced Plastic Surgery, a slight crust or scab will begin to form; this is most common in the 24 hours after your peel. Sometimes this is removed through gentle washing with soap and water followed by the application of ointments, creams, or moisturizers; Dr. Ewa Timek and our team of technicians will advise the best course of action for this time period. 
Avoid these actions after a chemical peel:
Picking at the skin

Skipping sunscreen

Letting the skin dry out

Not applying moisturizer

Applying too much moisturizer

Being afraid of cold compresses

Exfoliating

Expecting immediate results
AVERAGE COST
how much do chemical peels cost in grand rapids?
The cost of Chemical Peels in Gran Rapids will vary on several factors and is best discussed during a booked consultation. Cost questions, breakdowns, and transparency is essential to us. We aim to help you understand exactly what your costs will look like based on the procedure approach. In an appointment, we'll be able to answer questions and provide you with expert recommendations for the most cost-effective route for your Chemical Peel.
Why Choose
Advanced Plastic Surgery
We all crave better skin; at Advanced Plastic Surgery, we understand the hurdles of facing aged or damaged skin tone. With our dedication to Chemical Peels, you may be able to improve your skin tone and restore your self-confidence faster than you think; you're going to like what you see. Dr. Ewa Timek and her team are dedicated to providing our patients with the latest, most up-to-date, and evidence-based information so we can determine the best course of treatment for all of our patients. We all deserve brighter and more beautiful skin, and Advanced Plastic Surgery strives to make this possible for everyone. When you walk through the doors of Advanced Plastic Surgery, you will be welcomed by our warm, caring staff that attends to your individual needs. We have seen Chemical Peels restore morale and change lives; it's time to add your story to the ones before.
Become a Patient
contact us
Now you know that Chemical Peels can reduce skin damage, giving the skin a more youthful or unblemished appearance; so what are you waiting for? Schedule your consultation; it's that simple! When you reach out to Advanced Plastic Surgery, a courteous and expert staff member will take your phone call and answer any more primary questions you have about Chemical Peels. Want to explore your treatment options further? Call us at 616-323-3102, or fill out the contact form, so that we may accommodate you at your earliest convenience.
Patient Resources
Advanced Plastic Surgery
We're here to help, with a number of patient resources designed to make your experience as comfortable as possible. Read through the materials below, and don't hesitate to reach out.