Introduction To
Tummy Tuck
There are several reasons someone may choose to have an Abdominoplasty, or what is often referred to as a "Tummy Tuck". The two most common are, post-pregnancy changes and the other is, significant weight loss. Pregnancy can cause loose abdominal skin, muscle separation, and stretch marks, which may also be present after weight loss. Having an Abdominoplasty produces an extremely gratifying outcome and can be a great boost to one's self-esteem. It is a restorative procedure, in that it gives one back a flatter and stronger abdominal core, with aesthetically pleasing results.
At Advanced Plastic Surgery in Grand Rapids, MI, Dr. Ewa Timek strives to provide our patients with the best Tummy Tuck results in the area. If you would like to learn more about the procedure and find out if this is the best procedure for you, please continue reading the information we have provided below.
What is a Tummy Tuck?
Abdominoplasty consists of muscle repair, the removal of excess skin, and the restructuring of the navel. Stretch marks below the navel will be removed with any marks above the navel being significantly lowered. Dr. Timek offers three variations of the Abdominoplasty and will help you decide which one is best for you depending upon the severity of your concerns.
The first is a Limited Abdominoplasty, which can be performed when there is only muscle separation below the navel and there is a minimal amount of loose skin on the abdomen.
A Full Abdominoplasty involves muscle repair above the navel and extends to just above the pubic area. Excess skin is pulled down and removed and the navel is reinvented. The incision is from hip bone to hip bone.
A Circumferential Abdominoplasty is required when the excess amount of skin extends beyond the hip bones on either side. This will also entail muscle repair and reconstruction of the navel.
Liposuction is usually performed during any of the Abdominoplasty procedures for shaping and contouring the waistline and surrounding area, as needed.
What are the Benefits of Tummy Tuck?
Our patients in Grand Rapids have been able to reap the following benefits from their Tummy Tuck surgery:
A stronger core with better posture

Better control of bodily functions

Corrects and prevents hernias

Keeps diabetes under control

Lessens the risks of certain medical conditions

Makes weight loss more manageable

Reduces stress urinary incontinence.
Who are the Best Candidates for Tummy Tuck?
As one of the leading plastic surgery practices in Grand Rapids, we've had the pleasure of treating thousands of patients over the years. The best candidates for a Tummy Tuck will share some of these characteristics:
Bothered by your abdomen's appearance

Committed to a healthy lifestyle

Has realistic expectations about the outcome of their procedure

Have loose skin around your abdomen

Nonsmoker

Not planning on having any more kids

Physically healthy and at a stable weight
"The incision is strategically placed, so it is hidden in a bathing suit"
– Ewa Timek, MD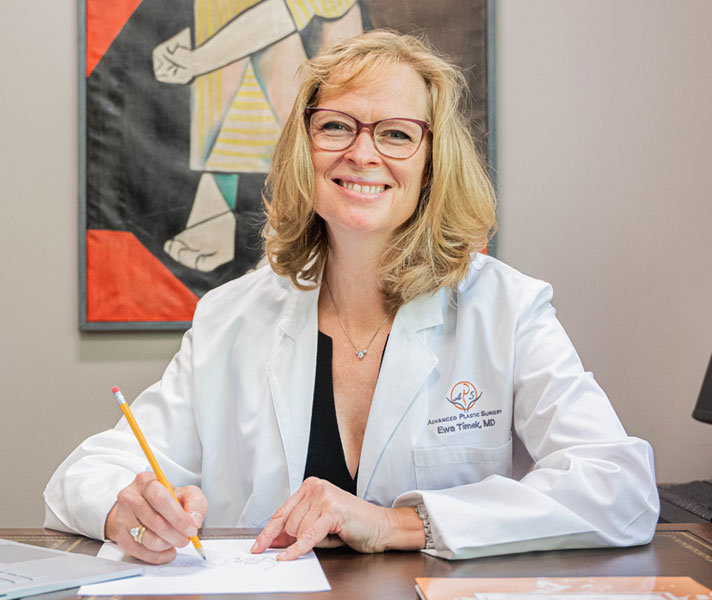 What's The First Step?
AT ADVANCED PLASTIC SURGERY
If you are in the Grand Rapids area and are interested in Tummy Tuck surgery, the first step is to contact Advanced Plastic Surgery and schedule a consultation. When you come in, you will be able to meet with Dr. Timek and express what you hope to achieve from the procedure. She will ask you about your medical history and examine your body. After gathering the information she needs, Dr. Timek will create a surgical plan for you, and if you agree with her assessment, you will meet with our Patient Coordinator who will help you select your surgery date.
When discussing your medical history, it is very important to be open and honest. Everything is confidential, but your clarity will help Dr. Timek make the best choices when crafting your plan and eliminate the chances of unnecessary risks.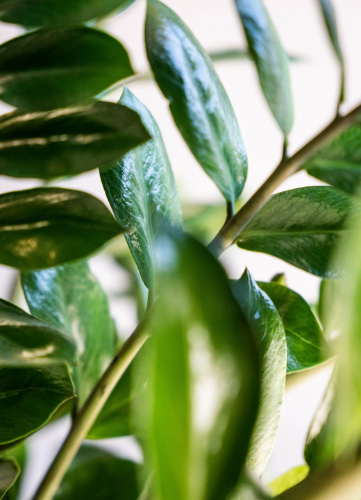 What to Expect on the Day of Tummy Tuck?
On the day of your Tummy Tuck surgery, you will first be administered a version of anesthesia, which will be discussed with Dr. Timek during your consultation visit. The two primary choices are intravenous sedation and general anesthesia, either way, the goal is to make your surgery as comfortable and pain-free as possible.
After you are under sedation, Dr. Timek will begin your Tummy Tuck by making a horizontally-oriented incision between your belly button and pubic hairline, with the length and shape being determined by the amount of excess skin there. After the incision has been made, the abdominal skin will be lifted and the underlying weakened muscles will be repaired. In certain situations, a second incision will be made around the navel to remove any extra skin.
The upper abdominal skin will then be pulled back down (much like a window shade). If the second incision was not made, Dr. Timek will trim the excess skin at this point and suture the remaining skin together. Any additional incisions will also be closed with sutures, skin adhesives, clips, or tapes. Dressings or bandages will be applied for added protection and an elastic bandage or compression garment will be wrapped around your abdomen for support and to prevent swelling.
Tummy Tuck Recovery
After you are cleared to leave, you will be provided with specific instructions on how to properly care for your incisions and use your medications. Dr. Timek may temporarily leave a small, thin tube (called a cannula) in an incision to drain any blood or fluid that collects. 
Since this is an outpatient procedure, you will be able to return home the same day, but you should have a friend or family member available to drive you as you may still experience some side effects from the anesthesia. Depending on your job, most patients can return to work after a week, but you should refrain from any strenuous activities. It will take a little longer until you can return to your normal exercise activities, as you will need between 7 – 10 weeks to recover.
Advanced
Cosmetic Recovery
Advanced Cosmetic Recovery is designed to accelerate healing in the postoperative period and shorten the recovery time for the patient. This regimen incorporates several therapies and modalities that work synergistically to improve patient comfort, optimize results, and reduce complications. It is sometimes used before surgery to prepare the tissues for intervention. An Advanced Cosmetic Recovery Package is included with certain cosmetic procedure.
AVERAGE COST
how much does a Tummy Tuck Cost Grand Rapids?
The cost of a Tummy Tuck in Grand Rapids is determined by several factors, including which techniques are used and how much change is required to meet your goals. After meeting with Dr. Timek and she can create your surgical plan, our Patient Coordinator will be able to provide you with a breakdown of your entire procedure experience.
Why Choose
Advanced Plastic Surgery
Advanced Plastic Surgery in Grand Rapids, MI has a warm and caring staff that will attend to your individual needs. Our clinic is owned and operated by Dr. Ewa Timek who specializes in a broad spectrum of plastic, reconstructive, and microsurgical procedures. After graduating from Stanford University School of Medicine, she went on to finish her training in plastic surgery at Loma Linda University in California, where she stayed on staff to earn a Board Certification in Plastic Surgery. Following her tenure there, she returned to Standford to complete the microsurgery fellowship and join the academic staff.
Tummy Tuck
Video Testimonials
Dr. Timek & team pride themselves on recommendations based on proven results. Check out real patient stories!
BECOME A PATIENT
contact us
If you are in the Grand Rapids area and are looking to achieve a flatter stomach through a Tummy Tuck, you should contact Advanced Plastic Surgery today and schedule a consultation with Dr. Timek. You can reach us at (616) 323-3102 or request an appointment through our website and a member of our team will be in touch with you.
Patient Resources
Advanced Plastic Surgery
We're here to help, with a number of patient resources designed to make your experience as comfortable as possible. Read through the materials below, and don't hesitate to reach out.