Introduction
Breast Reduction
In the case of large breasts, bigger isn't always better. While many women desire larger cup sizes, there are just as many that want nothing more than to find relief from overly large breasts. An excessively large chest is a physical and mental hurdle for many women, leading to back pain, neck pain, and rashes, as well as a number of lifestyle issues such as undesirable attention and difficulty in finding clothes that fit well. At Advanced Plastic Surgery, we offer solutions to this problem with state-of-the-art Breast Reduction. This popular surgery is aimed at results that lead to a life with less pain and a breast shape that better suits your body and lifestyle.
What is a breast reduction?
Breast Reduction surgery, also known as reduction mammoplasty, can be the answer that many women have been searching for in their adult life. The surgery has one of the highest rates of satisfaction of all cosmetic surgery procedures. Women suffering from low-hanging, pendulous breasts that put a strain on their bodies come to Advanced Plastic Surgery as we provide natural-looking outcomes with well-hidden scars. During the procedure of Breast Reduction, Dr. Ewa Timek will remove the breast fat, glandular tissue, and skin to reduce its size and change its shape and position on the chest. We offer two different options to achieve your reduction shape and size and accomplish your aesthetic and lifestyle goals.
Lollipop Breast Reduction: In this method, we will make an incision around the areola, which stretches down vertically to the breast crease. This provides our team with ample access to remove tissue, fat, and skin. With the Lollipop technique, scars can be easily hidden within the lower area of the bra or bikini.
Anchor Breast Reduction: This technique requires an incision that is made encircling the areola, stretching down vertically to the inframammary fold, and then horizontally across the breast crease. The Anchor incision allows the maximum amount of room for Dr. Ewa Timek to reshape enlarged breasts suffering from severe breast ptosis.
Each procedure used for your Breast Reduction surgery results in scars, which may be hidden by most clothing. It is important to discuss scarring with our team, as we intend to offer the best route of success for your surgery. Following breast reduction, your breasts will be more proportional to the rest of your body, and clothes will fit you better.
What are the Benefits of Breast Reduction?
We can first-hand tell you that getting Breast Reduction surgery in Grand Rapids with Dr. Timek often leads to some of the most positive benefits of any of our procedures. At​​ Advanced Plastic Surgery, we have witnessed the surgery change our patients' lives; we love when past clients check in to tell us about their stories of relief and success after their reduction. Whether you wish to relieve discomfort or have your breasts reshaped for an appearance more pleasing to you, breast reduction can help in any of these areas: 
Relieve pain in the neck, back, and shoulders

Alleviate pressure and chaffing from the bra straps

Improve stamina and energy

Improves posture

More enjoyment in sports and exercise

Greater self-confidence

Natural-looking results

Offers better proportions 

A better fit in clothing, eveningwear, and swimwear
Who are the Best Candidates for Breast Reduction?
The best candidates for Breast Reduction in Grand Rapids are any woman who is struggling with the following:
Dissatisfaction with large and heavy breasts

Breast weight causes neck or back pain and discomfort

It is difficult to find a brassiere or clothes that fit

Chronic under-breast rashes and/or shoulder marks from bra straps

Negative feelings that your breasts are too large

Your breasts limit physical activity
We also ask that are a non-smoker, physically healthy, and possess positive and realistic expectations regarding the outcome of your surgery. If you feel you are a candidate for Breast Reduction, reach out to us today. 
"We will make your breasts harmoneous with your body"
– Ewa Timek, MD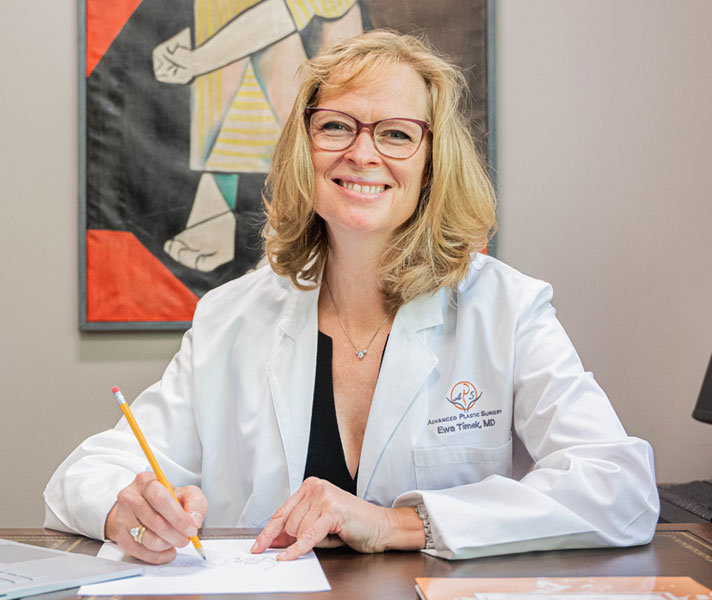 What's The First Step?
AT ADVANCED PLASTIC SURGERY
If you're interested in getting a breast reduction in Grand Rapids, the first step begins with the scheduling of a consultation. Our team considers your appointment of the utmost importance when considering Breast Reduction, as every single patient is unique in their breast size and specific technique requirements. During the consultation, you will be asked about your desired breast size and anything else about your breasts that you would like to see improved. This will help Dr. Ewa Timek and our team understand your expectations and determine whether they realistically can be achieved. Dr. Ewa Timek will then examine your breasts, take measurements, and perhaps take photographs for your medical records. We take time to carefully evaluate the size and shape of your breasts, the quality of your skin, and the placement of the nipples.
We may also ask you about your medical history or any information about medical conditions, drug allergies, medical treatments you have received, previous surgeries, including breast biopsies, and medications that you currently take. Transparency is the key to consultation success and will lead to the most optimal results you seek with a Breast Reduction in Grand Rapids.
*Dr. Ewa Timek may also recommend that you stabilize your weight before having this surgery; this helps our team to be fully prepared with detailed expectations.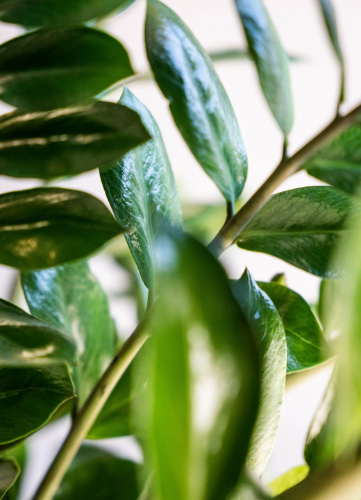 What to Expect on the Day of Breast Reduction
On The day of your Breast Reduction, our top goal is comfort. We ensure you feel confident and relaxed, ready for a long overdue life change. Generally, Breast Reduction in Grand Rapids takes about three to four hours and uses local anesthesia. Removing excess breast fat and glandular tissue, creating an aesthetic contour, and closing the wound to minimize scarring can take an additional amount of time, depending on the type of patient. 
Relying on the surgery plan determined in consultation, Dr. Ewa Timek may use the Anchor or Lollipop Breast Reduction technique. Once the incisions are made, Dr. Ewa Timek will remove tissue from under the skin, carefully navigating our patient's blood vessels and nerves with her skilled hand and precision. We ask that you plan to have someone accompany you for transportation on the day of your surgery. This person can also offer a helping hand at home after the surgery, offering a more relaxed state for the patient. 
Breast Reduction Recovery
Immediately following surgery, your breasts may be swollen and sore. Our team of technicians will send you home with the appropriate pain medications to ease your discomfort, along with a complete aftercare plan giving instructions for your care. You will wear a compression garment to help minimize swelling and maintain your new, beautiful shape. Activity should be non-strenuous for the first few weeks as you heal, and you should avoid all heavy lifting for at least four weeks. 
AVERAGE COST
how much does breast reduction cost in grand rapids?
The cost of breast reduction in Grand Rapids can vary on a number of factors. Cost questions, breakdowns, and transparency is essential to us. In a consultation, we aim to help you understand exactly what your costs will look like based on the procedure approach.
In some cases, health insurance may cover this procedure, but it may take time to work that path out. We suggest that you talk to your medical insurance provider and find out what their requirements are for Breast Reductions Surgery.
Why Choose
Advanced Plastic Surgery
Dr. Ewa Timek is known for her gracious demeanor and stunning breast surgery results. At Advanced Plastic Surgery, Every effort will be made to ensure that you are comfortable and that your medical concerns are addressed at every visit leading up to your Breast Reduction Surgery. Dr. Ewa Timek and her team are dedicated to providing our patients with the latest, most up-to-date, and evidence-based information so that together we can determine the best course of treatment for our patients. Plastic Surgery and Aesthetic Procedures can be intimidating to many; our team strives to change this idea and deliver comprehensive and sound medical advice to guide patients through decision-making. When you walk through the doors of Advanced Plastic Surgery, you will be welcomed by our warm, caring staff that attends to your individual needs. We have seen Breast Reduction Surgery change lives; it's time to add your story to the ones before and celebrate life with a more youthful, painless, and attractive upper body silhouette.
Breast Reduction
Video Testimonials
Dr. Timek & team pride themselves on recommendations based on proven results. Check out real patient stories!
BECOME A PATIENT
contact us
We welcome you to contact us for more information about Advanced Plastic Surgery in Grand Rapids. We hope this page instilled the confidence you need to initiate a call to our office; it's time to take the step forward to the Breast Reduction you deserve. A polite and knowledgeable staff member will take your phone call, answer any preliminary questions, and establish a consultation date and time to discuss your inquiry further. Please feel free to call at 616-323-3102, or fill out the contact form, so that we may accommodate you at your earliest convenience.
Patient Resources
Advanced Plastic Surgery
We're here to help, with a number of patient resources designed to make your experience as comfortable as possible. Read through the materials below, and don't hesitate to reach out.