Introduction
Dermaplaning
Dermaplaning! It's been a hot topic for about a couple of years now and it is an AMAZING service. If your skin's not feeling so healthy, dewy, or glowy, or maybe you're getting a little peach fuzz on the side of the face or across the lip, we just need it gone! Laser hair removal is not an option because the hairs themselves – they're a little bit white, a little bit gray, maybe a little bit blonde and the laser's not going to find them, so we turn to Dermaplaning!
Advanced Plastic Surgery strives to offer the best Grand Rapids Dermaplaning results in the area. To learn a little bit more about the procedure, please keep reading the information we have provided below!
.
What is Dermaplaning?
Dermaplaning is a treatment in which a scalpel is gently raked over the surface of one's face to remove dry, dead skin layers and hairs. The scalpel is used at a low angle horizontal to the skin surface to eliminate the possibility of cuts. Dermaplaning is a wonderful service for not only exfoliating the lower layers of skin but also for removing hairs that cannot be targeted by lasers. Since lasers used for hair removal target pigmented hair shafts, white or blonde hairs on the cheeks and upper lip cannot be removed. With the precision of the scalpel, these villous hairs disappear. Our aesthetician will treat you to a skin consultation, hot towel application, and Dermaplaning treatment with custom skin-loving serums and moisturizers. This quick and pain-free service is great for almost all skin types. Dermaplaning is great to have done before a big event, and it prepares the skin for further treatments such as chemical peels, Microneedling Radiofrequency (RF), or lasers.
What are the Benefits of Dermaplaning?
Our Grand Rapids Dermaplaning patients have been able to enjoy the following benefits from their treatment:
Appointments are quick

Cleaner, smaller pores

Cosmetics will go on easier

Fewer fine lines and wrinkles

Gentle and relaxing

It's non-invasive

No more peach fuzz

Provides help for acne sufferers

Rejuvenated skin
Who are the Best Candidates for Dermaplaning?
The best candidates for Dermaplaning in Grand Rapids, MI should have the following characteristics they are looking to fix:
Aging, dry, rough, or uneven skin tone

Fine lines 

Shallow acne scars

Superficial hyperpigmentation. 
Please keep in mind that dermaplaning is not recommended for those with active breakouts, facial surgery, heavy facial hair, or rosacea.
"Enjoy your beautiful self!"
– Ewa Timek, MD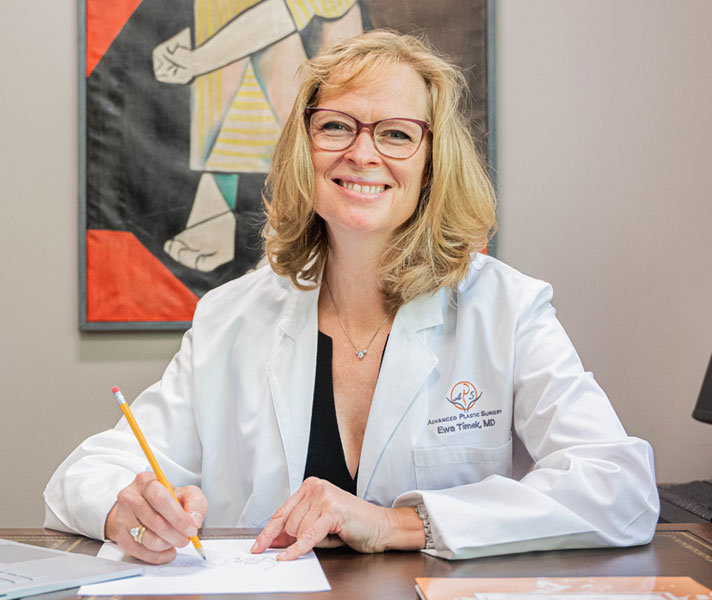 What's The First Step?
AT ADVANCED PLASTIC SURGERY
The first step in getting Dermaplaning in Grand Rapids is to contact Advanced Plastic Surgery and schedule your consultation. When you come in for this appointment, you will be able to talk with a member of our Aesthetic team and find out if you are a good candidate for the procedure. The technician will ask you about your medical history and evaluate the area that needs to be treated. Once they have all of the information they need, a treatment plan will be crafted for you and if you like the plan, then you can either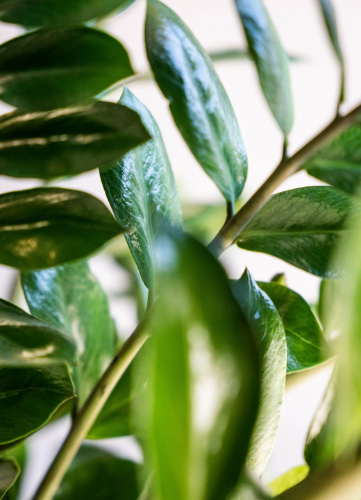 What to Expect on the Day of Dermaplaning
When you come in for your Dermaplaning, it will begin with your skin being cleansed using a micropolish, followed by the application of a numbing anesthetic to the treatment area. Next, a specialty scalpel is used to kick off any dry dead skin cells, get rid of vellus hairs (peach fuzz), and give you healthy, dewy skin. We use a couple of products after the procedure that will just make sure that your skin feels like it has been just submerged in moisture.
Dermaplaning Recovery
After your Dermaplaning, you will be able to return to your day, however, your face will be red and slightly swollen. You may even have a slight tingling or burning sensation, but this will subside. You can expect to have smoother, softer skin afterward and your makeup will apply easier as well!
Average Cost
how much does Dermaplaning cost in grand rapids?
The cost of Dermaplaning in Grand Rapids is based on various factors, including the size of the area being treated and its location. After meeting with a member of our Aesthetician team and they create your treatment plan, our Patient Coordinator can provide you with a breakdown of the price for your Dermaplaning.
Why Choose
Advanced Plastic Surgery
Owned and operated by Dr. Ewa Timek, Advanced Plastic Surgery specializes in a broad spectrum of cosmetic, reconstructive, and non-surgical procedures. We pride ourselves in providing quality care with positive results in a comfortable environment. Dr. Timek is a 15+ year plastic surgeon who is a proud member of both the American Society of Plastic Surgeons (ASPS) and the American Society of Reconstruction Microsurgery (ASRM) and she also serves on the editorial boards of the Microsurgery Journal and Annals of Plastic Surgery. She has hand selected her team to provide our patients with the latest, most up-to-date, and evidence-based information.
Become a Patient
contact us
Dermaplaning is a wonderful way to get the soft, smooth skin that people find to be so beautiful! To schedule your consultation at Advanced Plastic Surgery in Grand Rapids, MI, please call us at (616) 323-3102. You can also request an appointment through our website and a friendly team member will be right with you.
Patient Resources
Advanced Plastic Surgery
We're here to help, with a number of patient resources designed to make your experience as comfortable as possible. Read through the materials below, and don't hesitate to reach out.